Israeli Bedouin accepted for first time as member of kibbutz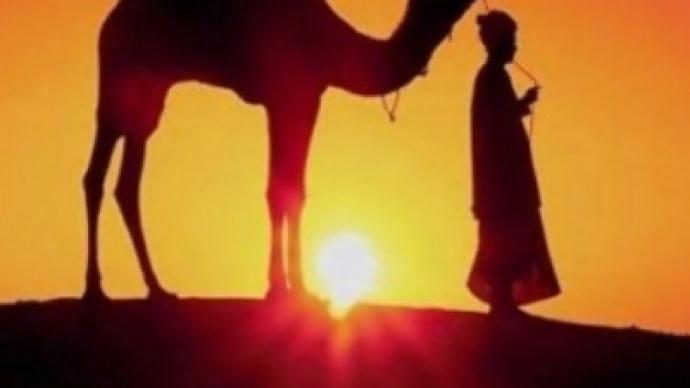 For the first time in the century-old history of the Israeli kibbutz, a Bedouin has been accepted as a member of one.
At a recent vote in Kibbutz Ein Hashofet, near Haifa, 90 per cent of the members agreed to accept Roni Oved, 33, as a full member of the commune.
Oved was born in a Bedouin village in the nearby Jezreel Valley. Growing up, he often found part-time work in the kibbutzim in the area and was drawn by their life style. "The openness of the kibbutzim attracted me from the beginning and I began to feel I want to be there," he said in an interview with Yediot Achronot newspaper last week. "I made friends with young people there my age."
Although many Bedouin come into close contact with Israeli Jewish society by joining the army, in which they often serve as trackers, Oved's parents refused to let him join. Searching for work after completing high school at 18, he found a job as a gardener in Ein Hashofet. After a year, he was offered accommodation there and settled in.
"Over the years, I felt that his is my home," he said. "Since age 15 I've been completely secular and feel totally Israeli."
It was at Ein Hashofet that he met his future wife, Katya, an immigrant from Russia who had come to the kibbutz to study in a Hebrew-language course. She too was accepted as member along with Roni. The couple has two young children.
Kibbutzim began to be founded, in what was then Turkish-ruled Palestine, by young, highly-ideological pioneers, generally from Poland and what would become the Soviet Union. Many abandoned academic careers or urban professions in order to form communes, in which the burden of turning rocky soil or swamp into fertile farmland – and themselves into farmers – was equally shared by all, men and women. These kibbutzim became the backbone of the Zionist movement, which aimed at reviving a Jewish state in the Jews' ancient homeland. They played a major role in Israel's War of Independence and their physical distribution around the country accounted in good part for the borders of Israel that were eventually drawn.
Although always a small minority of the Jewish population – today kibbutz members comprise about two per cent of the population – kibbutznikim, as they are called, have always played an outsize role in the state building process. In the political realm, they have been disproportionately prominent as ministers and parliamentarians. In the military, they are still disproportionately represented in elite combat units, and in the past have even provided the majority of pilots in the air force.
In recent years, many of the communes have fallen on hard times economically and ideological fires have been dampened as the kibbutzim lose their cutting edge role in a modern state. The notion that kibbutz members receive the same pay – whether they are factory mangers or cooks in the communal kitchen – has been abandoned by most kibbutzim.
In this new atmosphere, it has now become possible to accept an Arab into the communal fold. "Roni has lived here a long time and has taken on a lot of duties beyond his ordinary work," said Telma Dayan, a kibbutz leader. "He and Katya contribute to the life of the community."
Says Roni: "I join in the holiday celebrations here like Passover, although not like a religious Jew would, since I'm not a Jew. My children are absolutely kibbutz kids. They don't know my origins. When they get to first grade, I'll tell them."
Abraham Rabinovich for RT
You can share this story on social media: