Iron Dome cannot protect civilians – Israeli commander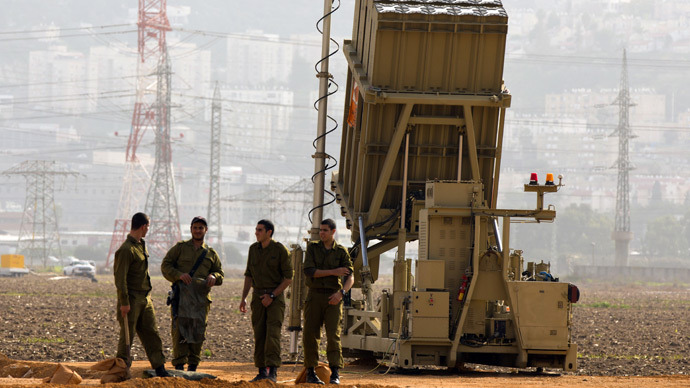 Israel's anti-missile system cannot fully protect civilians from rocket attacks during a war, as it was installed primarily to defend strategic military sites, the Israeli Home Front commander has admitted amidst growing criticism of the system.
There are five Iron Dome units currently operating in Israel, which is not enough to protect Israel from rocket fire by Lebanon's Hezbolla, Home Front Command head Major General Eyal Eisenberg told Haaretz in an interview. The Iron Dome is a US-funded anti-missile system developed to destroy short-range rockets and artillery shells.
"I will recommend protecting the country's functional continuity and the ability to maintain an [Israeli Defense Forces] offensive effort over time, until the war is won," Eisenberg said.
For Israel to be able to fully protect its civilian population, it would need at least 10 working Iron Dome batteries in targeted regions, which it will not be able to acquire for at least another two years, he added.
"But it has to be remembered that the anti-missile batteries only protect specified zones, mainly in the big cities… Self-defense instructions are issued to civilians as though there were no such defense systems," Eisenberg said.
'Iron Dome was a mistake'
During the eight-day 'Operation Pillar of Defense' in November, the Iron Dome managed to intercept 85 percent of the 1,500 rockets fired from Gaza, which killed only four Israeli civilians and two soldiers, according to government estimates. 
The buzz surrounding the system's successes even prompted US President Barack Obama to make his first stop during his March visit to Israel at an Iron Dome installation.
But the achievements of the Iron Dome have given Israeli civilians a false sense of security, Eisenberg argued: "Because of Iron Dome, the civilian population perceived the confrontation as being less intensive than it actually was."
There has also been growing criticism over how successful the system has been at intercepting enemy missiles, with US and Israeli security experts arguing that Iron Dome would fail to protect Israel from more serious attacks.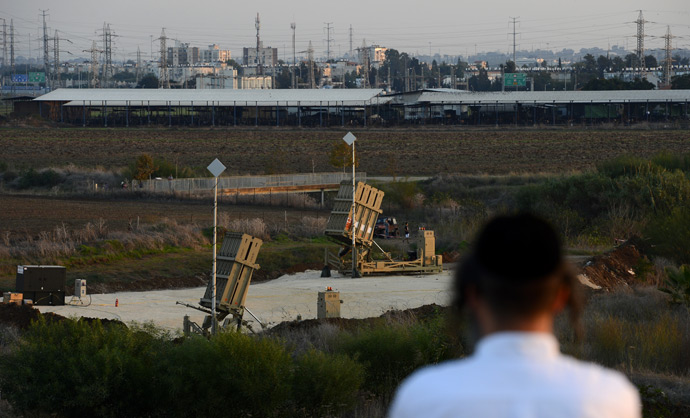 "There are many question marks about Iron Dome now. The system may be good psychologically because it makes Israelis feel safer. But it makes no difference in saving lives," military analyst and former Israeli fighter pilot Reuven Pedatzur told the National.
Pedatzur argued that the development of Iron Dome was a "mistake," both strategically and cost-wise, as intercepting one enemy rocket with the system costs at least $50,000. Israel's Iron Dome interceptions during Operation Pillar of Defense cost $25 to $30 million, according to an Israel government's statement.
Despite the debate around the Iron Dome, the US has helped finance the system by contributing an initial $275 million, and recently pledged an additional$680 million for deployments through 2015, with Congress calling the system "very effective."
The New York Times reported that weapons experts who analyzed online videos of Iron Dome's hits and misses from November suggested that its interception rate was actually no higher than 30 to 40 percent.
Eisenberg also expressed concern that Israel's enemies may possess more advanced weapons. "The threat is changing before our eyes. In the next war, for the first time, we might have more civilians killed on the home front than soldiers on the combat front," he said.
Hezbollah reportedly possesses 5,000 warheads – if it launched a full-scale attack, the entire Tel Aviv metropolitan area would be under massive bombardment, Eisenberg added.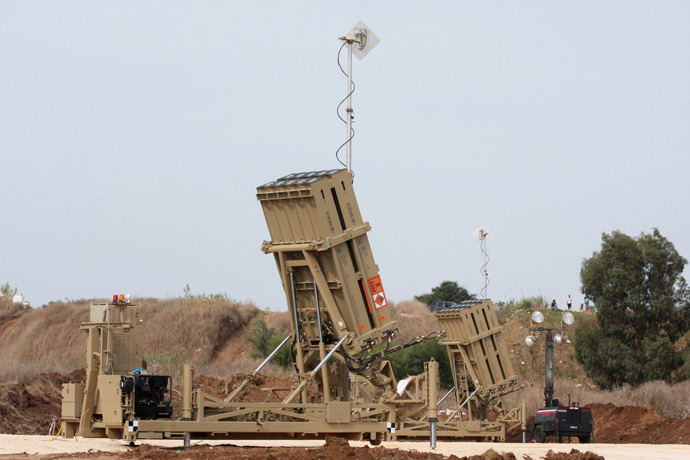 You can share this story on social media: