'Propaganda': Israel blasts UN year of Palestinian solidarity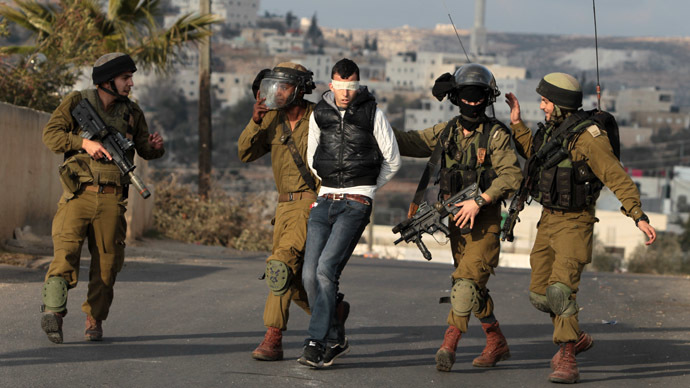 Israel's envoy to the UN has slammed its "Year of Solidarity with the Palestinians" as "propaganda." The UN announced 2014 as the year dedicated to identifying obstacles to the peace process and promoting solidarity with the Palestinians.
Israel's ambassador to the UN, Ron Prosor, attacked the UN's decision in a heated statement, decrying the organization for "oiling the Palestinian propaganda machine."
"Rather than putting an end to Palestinian incitement, the UN is now the primary platform for Palestinian propaganda," Prosor said Thursday.
"The organization allocates endless resources to advancing lies and half-truths of the Palestinian leadership instead of dealing with pressing issues facing the international community and the Middle East region."
He also said that while the UN was encouraging "solidarity" the Palestinian Authority continued to propagate a culture of hatred towards Israel, claiming that cross-border attacks had "doubled" in the past year. Prosor asked why the UN had not designated 2014 as a year of "solidarity with the Israeli victims of terror."
"The time has come to stop this hypocrisy and ask why there is no solidarity with the Israeli victims of terrorism and their families."
The resolution to designate 2014 as the year of Palestinian Solidarity was adopted by the UN General Assembly on Nov. 26, with 110 votes in favor, 7 against and 56 abstentions. The US, Australia, Canada, Israel, the Marshall Islands, Micronesia and Palau voted against the initiative.
As part of the resolution the UN will seek to "to promote solidarity with the Palestinian people as a central theme, contributing to international awareness" of Palestinian state ambitions. In addition, the UN will address the humanitarian situation in the occupied territories and identify obstacles impeding the peace process in the region.
One of the major issues stalling Israeli-Palestinian peace talks is the settlements that the Israeli government continues to construct on Palestinian territory. Last Friday, Israel published tenders for building 1,400 new homes in the occupied West Bank and East Jerusalem, which once again put the US-brokered push for a peace deal between the Jewish state and the Palestinians under threat.
However, there have been reports that Israel may approve a plan to transfer some Israeli Arab towns into the jurisdiction of a future Palestinian state. Unnamed sources within Prime Minister Benjamin Netanyahu's party, Likud-Beytenu, told Israeli newspaper Maariv on Friday that the initiative had Netanyahu's support.
They said Netanyahu decided that in the event of an agreement being reached with the Palestinian Authority, the "demographic factor" must be taken into account. This would entail the transfer of some 300,000 Israeli Arab residents into the Palestinian state. Officials said that names of specific settlements that could be included in the Palestinian state have been brought up in the last few months of negotiations.
Netanyahu has opposed such an initiative in the past, while President Shimon Peres dismissed the idea of a population transfer as "impractical" earlier in January, maintaining that "Israel cannot take away its citizens' citizenship simply because they're Arab."
You can share this story on social media: