Israel steps up attacks on Hamas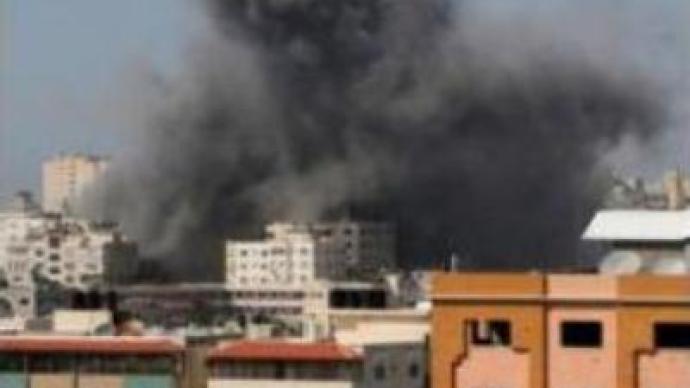 Israel's Air Force has attacked two targets in the northern Gaza strip but so far there have been no reports of any injuries. Hamas officials also claim that Israeli soldiers have seriously wounded two of their gunmen.
This latest round of violence follows the Israeli Prime Minister's pledge to step up attacks on Hamas.Ehud Olmert's statement came after a Palestinian missile landed in the southern Israeli town of Sderot, killing a 36-year-old man.Israeli officials say Gaza militants have fired 220 rockets at Israel over the last 10 days. Israel responded with a series of airstrikes, killing more than 48 Palestinians.
You can share this story on social media: