Israeli settlers occupy 5-story house in Palestinian area of East Jerusalem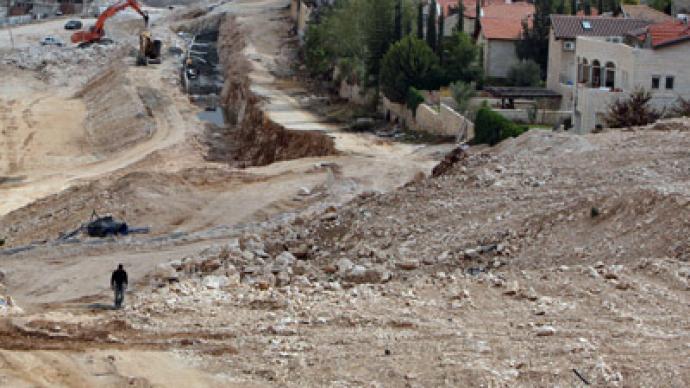 Israeli settlers have occupied a five-story house in a Palestinian area of East Jerusalem, allegedly in an effort to establish a new settlement. It comes as the international community condemns Tel Aviv's plan to build new settlements in the area.
At 2am local time on Monday, the settlers entered the building, switched the locks, and settled inside, Haaretz reports.The building has remained empty since it was constructed in recent years, except for one Palestinian family living on the top floor.Peace Now, an organization which calls itself the "leading voice of Israeli public pressure for peace," has condemned the move in a statement."This is a dangerous provocation. Entering homes in the heart of Palestinian East Jerusalem foments friction and heightens tensions in what is already a highly sensitive city," the statement said."Israeli settlements in Palestinian neighborhoods may constitute an obstacle to future negotiation towards an agreement based on two states for two peoples," the statement continued. Nearby residents say the building was constructed by Palestinians, but was later sold to a settler organization in East Jerusalem. Another building was purchased two years ago by the Elad organization – an association aiming to strengthen the Jewish connection to Jerusalem. News of the occupation comes just after the international community condemned Israel's plans to build 3,000 new settlements in Jerusalem and the West Bank, in a move which UN head Ban Ki-moon says "would represent an almost fatal blow to remaining chances of securing a two-state solution."  On Monday, a spokesperson for the British Foreign Office told AFP that "the recent Israeli government decision to build 3,000 new housing units threatens the two-state solution and makes progress through negotiations harder to achieve."France echoed the same views, writing a letter to the Israeli government which called the decision "a considerable obstacle to the two-state solution."
You can share this story on social media: