'Secret deal with Israel': UK newspaper claims Russia cancels alleged S-300 sales to Syria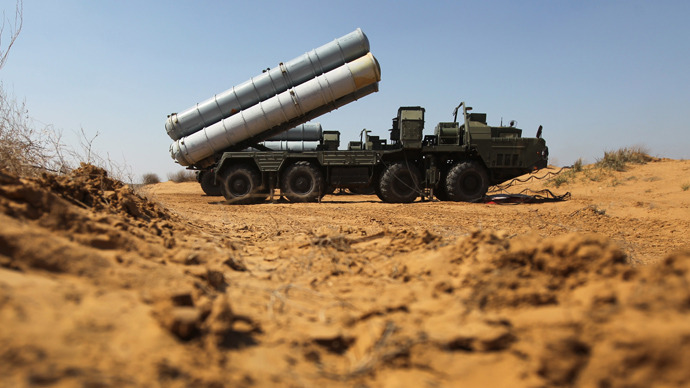 The media hype around Russia's alleged sale of S-300 missiles to Syria is still mounting, with UK press claiming Moscow shelved its agreement with Damascus because of a "deal" with Tel Aviv. Israeli media has shrugged off the report as "a fairytale."
The Sunday Times claimed that Russia agreed not to supply the S-300 long-range surface-to-air missiles under a contract with Syria after a meeting between Russian President Vladimir Putin and Israeli Prime Minister Benjamin Netanyahu last week.

The newspaper said the two leaders struck a secret deal in which Russia cancels the delivery of the advanced hardware to Syria and Israel refrains from committing further airstrikes in the war-torn country. The report cited an anonymous senior Russian official as its source who quoted "the large Russian community in Israel" as "a major factor in our attitude to Israel".
The S-300 is a series of Russian long-range surface-to-air missile systems designed to intercept ballistic missiles, regarded as the most potent weaponry of its class. The missiles are capable of engaging aerial targets as far away as 200km, depending on the version used.
The claim was met with skepticism in Tel Aviv, which opposes the sale of S-300s to Syria. The Israeli government's response was also made through anonymous sources.
"This story is detached from reality. A fairytale. There was no agreement or understanding achieved between Putin and Netanyahu. That's another piece of fantasizing," a government official told Ynet on condition of anonymity.
Recently, speculation over Russia's sale to Damascus of S-300 anti-missile systems emerged in reports in the Wall Street Journal and then the New York Times in early May.
Russian Foreign Minister Sergey Lavrov said he doesn't understand the media hype surrounding the rumors:
"We do not conceal it that we supply weapons to Syria according to signed contracts, violating neither any international agreements, nor our own weapon export control legislation, one of the strictest in the world."
Russia maintains that current arms sales to Syria are conducted under existing contracts, many of which are Soviet-era, that the weapons sold are for missile defense, and that no new deals are planned after the contracts are completed.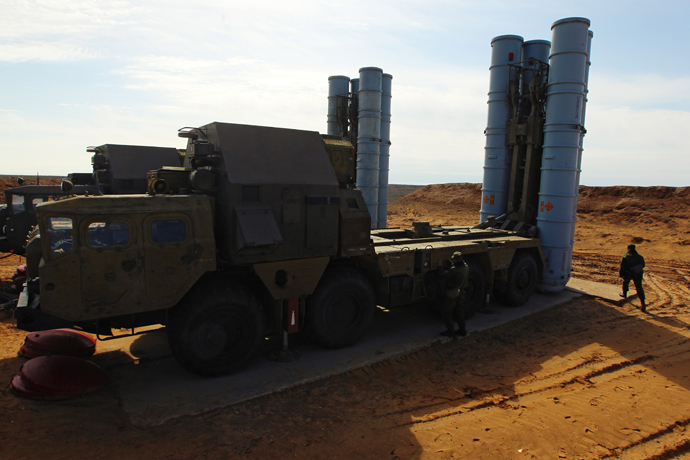 Israel has expressed concerns that any advanced weaponry deployed in Syria may fall into the hands of non-government actors and be used against the Jewish state. This was the rationale for three recent airstrikes the Israeli Air Force allegedly carried out in Syria.
While not officially admitting its involvement, Israel made it clear that it targeted weapons Syria allegedly bound for Lebanese Hezbollah militants. Syria said that at least one of the strikes targeted a Hezbollah troop barracks, and accused Tel Aviv of aiding the Syrian rebels with its attacks.
Israeli military officials believe the country's Air Force would be able to overwhelm the batteries that Syria plans to deploy.
You can share this story on social media: