Netanyahu halts Israeli plans for new West Bank settler homes following criticism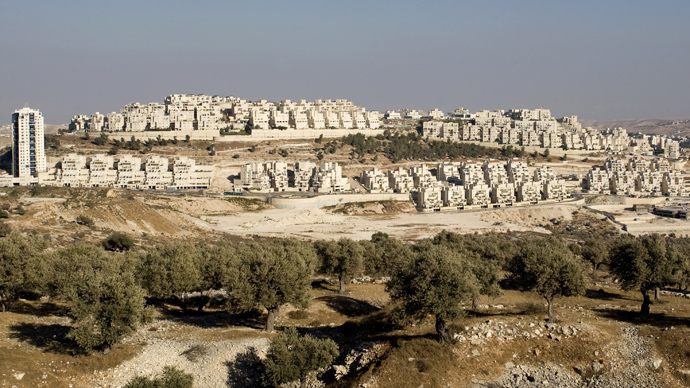 Israeli Prime Minister Benjamin Netanyahu has called for his housing minister to reconsider long-term plans to construct thousands of new homes in the West Bank and in the contentious E1 area outside Jerusalem.
Netanyahu said in a statement that the plans would make "no contribution" to settlements, AP reports.

He added that they had caused "unnecessary conflict" with the international community. Earlier this week, Israel, Iran, the US, and the P5+1 countries met in Geneva for negotiations regarding Iran's nuclear program. The talks failed to produce a much-anticipated interim agreement. 
"This is a meaningless step — legally and in practice — and an action that creates an unnecessary confrontation with the international community at a time when we are making an effort to persuade elements in the international community to reach a better deal with Iran," the prime minister said.

Netanyahu's statement said that housing minister Uri Ariel had accepted the request to reassess plans. 
Anti-settlement group Peace Now said on Tuesday that Israel has long-term plans to build some 24,000 extra settler homes in the West Bank and East Jerusalem. The reports prompted Palestinians to threaten to walk out of Middle East peace talks.

US officials said they were surprised by the announcement and demanded an explanation, AP reported. "We were surprised by these announcements, and are currently seeking further explanation from the government of Israel," a US State Department spokesperson said.

The planned project was divided into 19,786 housing units in the West Bank and a further 4,000 in East Jerusalem. The units in the West Bank listed a price tag of nearly US$13 million, according to Haaretz. "This is a record," Peace Now director Yariv Oppenheimer told AFP.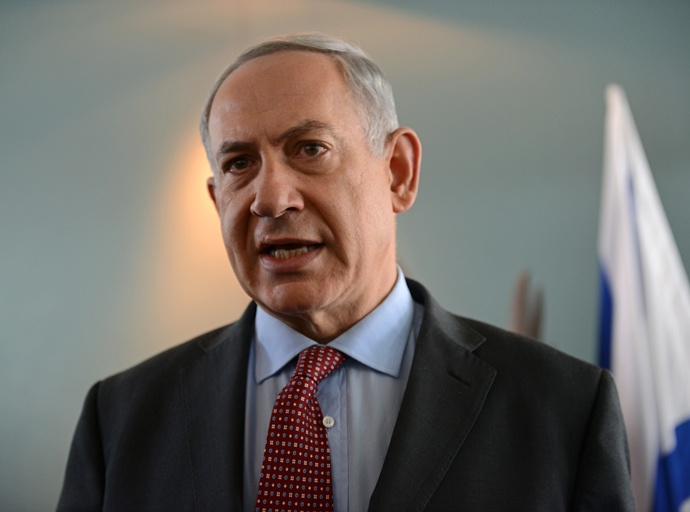 A senior official in Netanyahu's office told The New York Times that the prime minister had halted construction plans in E1, a vast area between East Jerusalem and a large Israeli settlement called Maale Adumim. Other settlement plans will go forward, the paper noted.

Palestinian President Mahmud Abbas warned on Tuesday before the latest announcement that the peace process would be over unless tenders for the nearly 20,000 new settler homes were canceled. Saeb Erakat, a Palestinian negotiator, confirmed to AFP that Abbas had instructed him to pass on a formal ultimatum to the Quartet - the European Union, Russia, the UN, and the US.

"If Israel does not go back on its latest construction plans for the settlements, that will spell a formal declaration of the end of the peace process," Erakat quoted Abbas as saying in his declaration.

Peace talks resumed again in July following a three year hiatus. However, minimal progress has been made as of yet. US Secretary of State John Kerry appealed to Israel to restrict settlement building as much as possible so as not to hinder the progress of the discussions. 
Under US pressure, Palestinians agreed to renew peace talks. In addition, the Israeli release of 104 Palestinian prisoners - all convicted of attacks on Israelis - helped persuade Palestinian support for the talks.
Palestinians claim territorial rights for the West Bank, East Jerusalem, and the Gaza Strip - all seized by Israel during the Six Day War in 1967. Israel claims that it has both historic and biblical links to the lands upon which it is building settlements. Netanyahu accuses the Palestinians of creating an artificial crisis over of the matter.

Palestinians, meanwhile, are concerned that Netanyahu's persistence will stand in the way of Palestinian self-determination and statehood.

Over 500,000 Israelis live in the West Bank and East Jerusalem. Israel withdrew from Gaza in 2005. The settlements are seen as illegal or illegitimate by the international community, including the US.

You can share this story on social media: