Israel sets up 'secret' diplomatic mission in Persian Gulf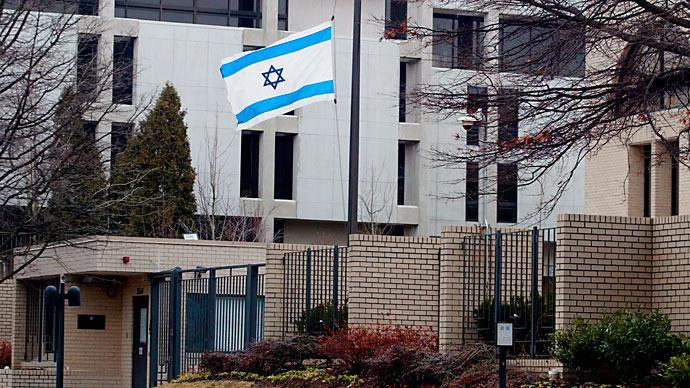 Israel established 11 new diplomatic missions worldwide between 2010 and 2012, the country's Finance Ministry reported. Among them is a diplomatic mission in the Persian Gulf, but officials refuse to disclose its location.
The Finance Ministry's budget for the next year, to be submitted for Cabinet approval this week, has revealed that Israel has created almost a dozen new missions around the world since 2010.
The Financial Ministry's website mentioned Embassies in Ashgabat (Turkmenistan), Wellington (New Zealand), Accra (Ghana), Tirana (Albania) and the Caribbean, as well as consulates in Guangzhou (China), Sao Paolo (Brazil), Munich (Germany) and St. Petersburg (Russia), and a "diplomatic delegate to the Pacific."
The ministry, however, refused to divulge information on a diplomatic mission reportedly set up in the Persian Gulf. "We cannot comment on this matter," the Foreign Ministry said, as quoted by Haaretz.
To date, Israel has no formal diplomatic relations with the Arab Gulf States, comprised of Bahrain, Kuwait, Oman, Qatar, Saudi Arabia and the United Arab Emirates.
Mark A. Heller, a Principal Research Associate at the Institute for National Security Studies in Tel Aviv, explained there is nothing unprecedented about Israel reaching out to the Arab Gulf States: "Diplomacy outreach is something that existed in the past between Israel and some of the Arab countries," Heller told RT.
When asked the reason behind the renewal of diplomatic relations, Heller said the answer boiled down to one word: "Iran." Better relations with the Arab Gulf States will facilitate "better coordination and analysis" when it comes to gauging the perceived Iranian threat, he said.
News of Israel's push for new diplomatic missions comes on the heels of an earlier report that suggested Israel is attempting to mend security fences with some of its neighbors. Earlier this month, it was reported that Israel is considering allying itself with several moderate Arab states in a US-brokered defense alliance that would be aimed at containing Iran, which is accused of developing nuclear weapons.
Tehran rejects allegations that it is attempting to acquire nuclear weapons, maintaining that its nuclear research is for its civilian sector.
The alleged alliance would see Israel partnering with Saudi Arabia, Jordan, Turkey and the United Arab Emirates to forge a Middle East 'moderate crescent' to contain, rather than confront, Iran, the Sunday Times reported, citing an anonymous Israeli official.
Such an alliance would give Israel access to radar stations in Saudi Arabia and the UAE in exchange for its own early warning radar information and anti-ballistic missile defense systems, the source said.
Turkey has dismissed reports of a security alliance with Israel. "These are manipulative reports which have nothing to do with the reality," a Turkish Foreign Ministry official told Hürriyet Daily News.