Israeli intel ex-chief: Netanyahu's policy on Iran misleading, messianic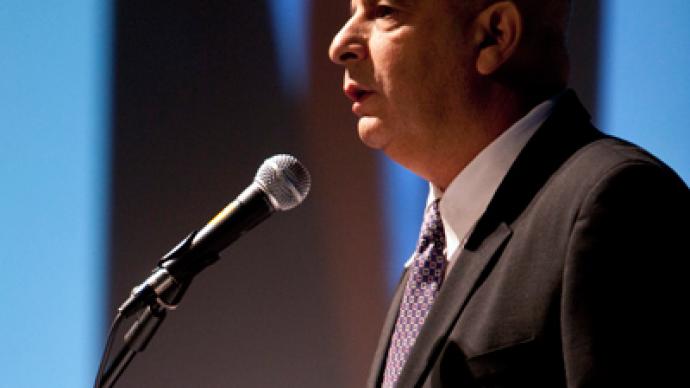 Top Israeli government ministers are misleading the public about the consequences of preemptive military action against Iran, former Israeli security chief Yuval Diskin has warned.
Prime Minister Benjamin Netanyahu and Defense Minister Ehud Barak were among those caught in a shower of criticism from Diskin during a public meeting on Friday. "They tell the public that if Israel acts, Iran won't have a nuclear bomb," he explained. "This is misleading. Actually, many experts say that an Israeli attack would accelerate the Iranian nuclear race."And besides criticism based on his military background, Diskin expressed some personal disagreement with the leadership's policies. "I don't have faith in the current leadership of Israel to lead us to an event of this magnitude, of war with Iran," Diskin explained. "I do not believe in a leadership that makes decisions based on Messianic feelings."Israeli officials unleashed a wave of criticism at Diskin following his speech. Both the prime and defense ministers' offices called Diskin's remarks "irresponsible" and "based on personal frustration." Barak's office even said that such statements are "damaging the tradition of generations of Shin Bet leaders." And Foreign Minister Avigdor Lieberman suggested that Diskin should have resigned before the end of his term if he had so mistrusted the prime minister and defense minister.Diskin headed Shin Bet, the internal security apparatus in Israel and the Palestinian Territories, until last year.Israel's current military chief has also expressed disagreements with the government's approach. Last week, in sharp contrast to the increasingly aggressive rhetoric of Benjamin Netanyahu, Chief of Staff Benny Gantz said that international pressure on Iran "in the form of diplomatic and economic sanctions" is the key to solving the issue. Gantz said that Iranian leadership is "rational" enough to decide against going the "extra mile" to build nuclear weapon.The Israeli Defense Minister, however, adheres to a totally different opinion. Last Thursday, Barak said that Iran is not "rational in the Western sense of the word," and thus is highly unlikely to halt its nuclear program in response to sanctions. Barak maintains that all diplomatic efforts to reach a compromise with Iran are just a waste of "precious time."Meanwhile Netanyahu, during his speech on Holocaust Remembrance Day, reiterated that a nuclear Iran would pose an existential threat to the State of Israel. And those who do not like confronting such "uncomfortable truths," the prime minister added, "have learned nothing from the Holocaust.""The Iranian regime is openly calling for our destruction, and working frantically for the development of nuclear weapons as a means to that end," Netanyahu said.Despite ongoing talks over Iran's nuclear program, Israeli officials have repeatedly indicated their readiness to solve Iran's nuclear issue once and for all by striking the Islamic Republic's nuclear sites. The strong rhetoric from Israel even suggests that the country is capable of, and will carry out, such a strike without US support.Iran maintains that its nuclear ambitions are solely civilian, and international experts agree that the Islamic Republic is not close to acquiring atomic weapons capabilities.
You can share this story on social media: