Israel No on prisoner release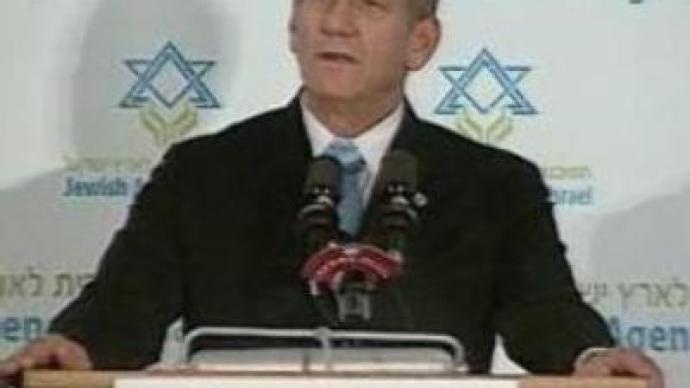 Israeli Prime Minister Ehud Olmert said he would not meet the demands of Palestinian captors claiming to hold an abducted Israeli soldier. He was seized in an attack on a military post.
A statement from Hamas military groups has demanded the release of women and children held in Israeli prisons.Associated Press news agency reports the soldier's captors have also taken an Israeli civilian hostage in the
West Bank
. Meanwhile, Israeli soldiers blew up a tunnel used in a pre-dawn raid by Palestinian gunmen on a
Gaza
border crossing. Two Israeli soldiers and three Palestinians were killed in the border attack.The kidnap of 19-year-old soldier Gilad Shalit has brought an angry response from the Israeli government. Prime Minister Olmert ordered the army to prepare what he called a "broad military operation" against militants in
Gaza
, vowing there would be "no immunity" for those holding the serviceman.Olmert's cabinet has given the Palestinians until Tuesday to release the soldier.In the past, seized personnel have been used as bargaining tools to gain the release of Palestinian prisoners held by
Israel
.Egyptian mediators are playing a role in negotiations between the two sides. A Hamas spokesman said he hoped the issue could be resolved quickly.The Hamas government, which has urged the militants to release their captive, again appealed for his safety.
You can share this story on social media: