Israel threatens to attack Lebanon in case of Hezbollah 'provocations' - report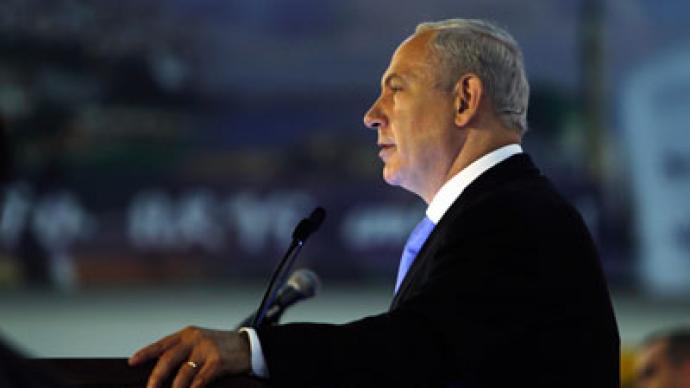 Israeli PM Benjamin Netanyahu reportedly said Tel Aviv is ready to strike against its neighbor if Lebanon-based Hezbollah attempts "provocations." The armed group, in turn, claims it is ready to retaliate to a possible strike from Israel.
For months now Israel has been brandishing a sword in bellicose rhetoric directed at Iran. Now it seems to have broadened the subject matter to include neighboring Lebanon.The conflict between Tel Aviv and Beirut has been on a slow-burner, but never quite extinguished, since Lebanon serves as the home base for militant group Hezbollah, which Israel sees as one of its main foes. According to the Israeli newspaper Haaretz, Netanyahu has indicated Tel Aviv is ready to strike Lebanon, should Hezbollah carry out any provocations.The message was not delivered to Lebanese officials in person, but rather relayed through a Western diplomat with whom Netanyahu met several weeks ago in Jerusalem.An unnamed senior official told the daily that Israeli PM sees Hezbollah as part of the Lebanese administration, and is ready to strike without differentiating between the armed group and the state of Lebanon.Netanyahu reportedly told the diplomat that "As far as we're concerned, the Lebanese government is responsible for whatever happens in its jurisdiction."There are several events in which Israeli PM may act out on his warning.One such scenario is Hezbollah getting its hands on Syrian chemical weapons if the regime of President Bashar al-Assad collapses. Prime Minister Netanyahu did not specify exactly what measures would be taken, but said Israel would have to act."Could you imagine Hezbollah, the people who are conducting with Iran all these terror attacks around the world – could you imagine them having chemical weapons? It would be like Al-Qaeda having chemical weapons," he said in an interview to Fox News Sunday in July. Hezbollah's leader has warned the group is poised to react if Israel strikes Lebanon.Hassan Nasrallah said his party had already fixed targets in Israel and would be able to hit them with a small number of rockets if Tel Aviv decides to attack first."If we are forced to use them to protect our people and our country, we will not hesitate to do so…and that will turn the lives of hundreds of thousands of Zionists into a living hell," Nasrallah warned at a Jerusalem Day rally earlier in August. The ongoing conflict between Hezbollah and Israel stems from the former's support of Palestinian autonomy and calls for annihilation of Israel.If Israel follows through with these alleged threats, it would mean an attack on Lebanon with IDF strikes, not limited to Hezbollah targets, and would paralyze the country's infrastructure, taking out power plants, air and sea ports, among other facilities.The Israeli prime minister's office has so far declined to comment on the matter.
You can share this story on social media: