Israel will strike Iran without warning US - intelligence source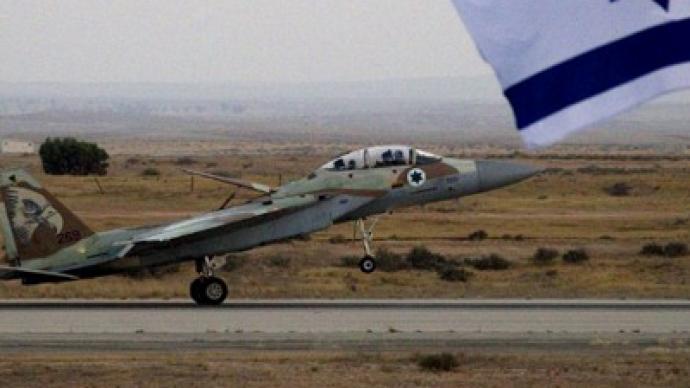 Israeli officials say if they decide to launch a pre-emptive attack on Iranian nuclear facilities, they will do so without the prior consent or knowledge of the US, according to an AP report citing leaked US intelligence.
The message was conveyed by Israeli Prime Minister Benjamin Netanyahu and Defense Minister Ehud Barak to a number of senior US officials visiting the country, the news agency said, citing a US intelligence source. The official spoke about the sensitive strategic negotiations on condition of anonymity. Both the US and Israel declined to make any official comment. Tel Aviv insists its strategy is necessary in order to protect Washington from being blamed for failing to stop an Israeli attack, should it take place. But it may also signify Israeli frustration over America's position on the conflict.America has told its Middle Eastern ally that it will neither take military action against Iran nor back unilateral action on the part of Israel. Washington favors sanctions over brute force as a means to stop Iran's controversial nuclear program.The news of Israel's unilateral intentions comes ahead of a key visit to the US by Netanyahu, planned for early March. The Israeli premier reportedly ordered his ministers not to publicly discuss the Iranian nuclear program in an apparent damage limitation move ahead of his trip. The report of the "gagging order" came a day after Defense Minister Barak gave a lengthy TV interview in which he spoke of the danger posed by Iran.Western countries and Israel are convinced that Iran's uranium enrichment program is aimed at developing nuclear weapons capability. Israel is determined not to allow this to happen. Iran insists that its nuclear pursuits are purely civilian.Tensions rose again last week after a leaked UN nuclear watchdog report stated "serious concerns regarding possible military dimensions to Iran's nuclear program."In the latest bid to halt the enrichment, the US and EU issued sanctions against Iran's oil industry. However they failed to rally all major buyers of Iranian oil to their banner. Tehran remains adamant that the move will not divert it from its nuclear research.
You can share this story on social media: