Israeli security minister slams Kerry over boycott threat, warns IDF may invade Gaza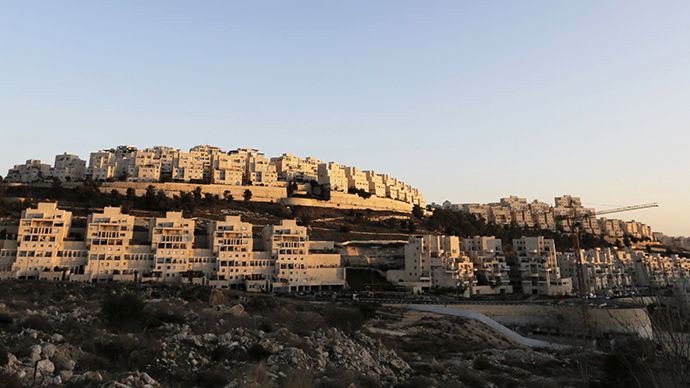 Intelligence minister Yuval Steinitz has lashed out against John Kerry's warning of a boycott if Israeli-Palestinian peace talks fail, and said the IDF may invade Gaza if Hamas doesn't end rocket attacks on Israel.
In a heated attack on John Kerry's speech at the Munich Security Conference on Saturday, Steinitz accused the US Secretary of State of holding a gun to Israel's head in the peace negotiations. Kerry triggered a wave of criticism in Israel when he said there is "talk of boycotts" if the Israeli-Palestinian conflict does not come to an end.
"The risks are very high for Israel," Kerry said Saturday. "People are talking about boycott. That will intensify in the case of failure. We all have a strong interest in this conflict resolution."
Steinitz retorted: "Israel cannot be expected to negotiate with a gun to its head when we are discussing the matters which are most critical to our national interests." He added that Kerry was "messianic" in his mission to find a solution to the conflict.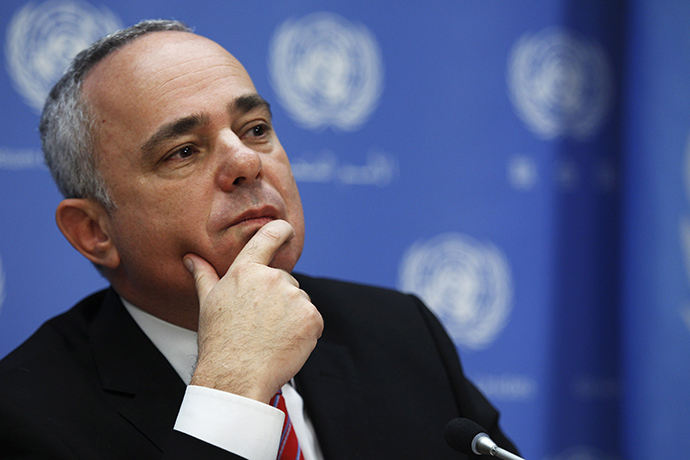 Furthermore, Steinitz claimed that the US diplomat's remarks were counterintuitive to the peace effort as they "encourage" the Palestinians to harden their positions in bilateral negotiations.
In response to the continued missile fire on Israel from Gaza, Steinitz said the Israeli army could invade the territory to destroy Hamas and bring the region under the full control of the Palestinian Authority.
"If the drip of rockets from Gaza continues, we will have no choice but to go inside [Gaza] to eliminate Hamas and allow the Palestinian Authority to regain control of the Gaza Strip," Steinitz said.
Steinitz said that although the number of missiles fired had fallen over the past two years, Israel could not tolerate new attacks.
Israeli Prime Minister Benjamin Netanyahu also addressed Kerry's comments in his weekly address to his Cabinet.
"The attempts to boycott Israel are unethical and unjustified," Netanyahu said at the beginning of the Cabinet meeting Sunday. "Moreover, they won't achieve their goal."
The US Secretary of State is hoping to create a framework for the establishment of a lasting peace between Israel and Palestine by the end of 2014. Martin Indyk, the State Department's lead envoy to the Israeli-Palestinian negotiations, told Jewish leaders that the new framework will address controversial issues such as the settlements and Palestinian statehood.
Under the framework – which will be made public in a few weeks – Indyk said that about 75 percent to 80 percent would stay in what would become Israeli sovereign territory. In addition, he said the Palestinian Authority would allow settlers who want to remain as citizens of a future Palestinian state to stay in the territory.
Once the document is drawn up, both sides will be expected to sign the agreement to facilitate further peace negotiations.
You can share this story on social media: