Explosion in Gaza amid fragile ceasefire with Israel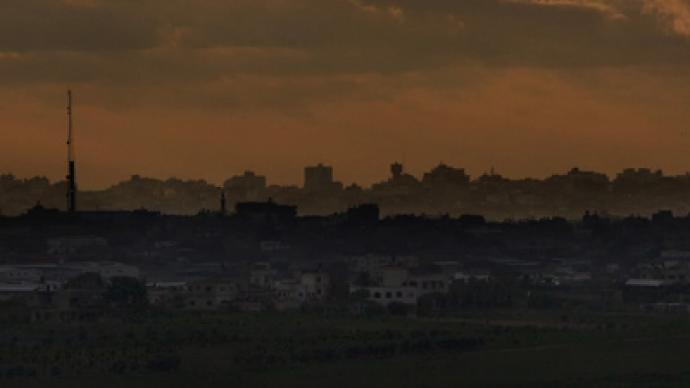 Conflicting media reports coming from Gaza suggest an Israeli strike has hit a residential area, wounding four Palestinians. But others stress it was an industrial accident. This comes amid a fragile ceasefire between Israel and Gaza.
Gaza-based filmmaker and activist Harry Fear told RT that four Palestinians have been injured in the incident – two of them critically injured with one being announced 'clinically dead' at Shifa Hospital.The incident in East Deir Al-Balah occurred around 22:00 GMT. Reports from local media suggest it was a tank shelling attack. So far there has been no reaction from Hamas.Injured Palestinians belonged to one family and have been wounded by shrapnel from tank gunfire while they were outside their homes, reported Palestinian News Agency (WAFA).Police are investigating the matter.One of injured man said that it was an Israeli attack and they were 250 meters away from the Israeli border when it occurred, stated Fear after visiting the hospital. However other reports suggest it could be an industrial incident.Fear tweeted that it is a "65% reliability" it was a tank shelling on Saturday night, and ended with a tweet saying, "4 news agencies (inc. the 2 most respected local ones) + 2 of the most respected Gazan journalists reported the same Israeli attack tonight."Relations between Israel and Gaza currently stand on a knife-edge more than a week after the cessation of violence between the two sides. Israel's eight-day Pillar of Defense campaign in Gaza killed some 169 Palestinians, while Gazan rocket fire left six Israelis dead.