Visions of War: Israel braces for Egyptian clash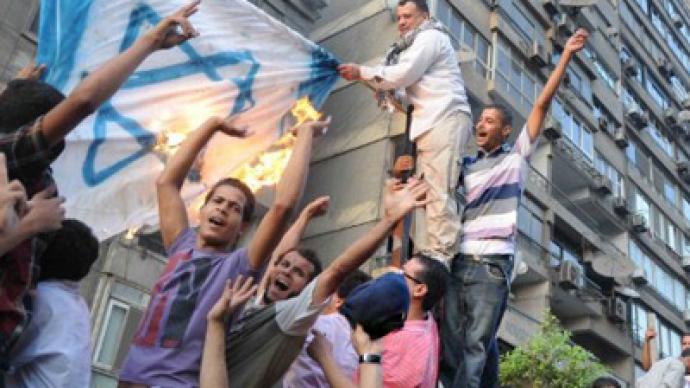 The Israeli military is gearing up to counter future threats from Egypt as an almost certain Muslim Brotherhood election victory could potentially set the two countries on a collision course.
­While the Israeli Defense Force (IDF) remains hopeful that Cairo's dependence on American financial and military aid will serve to keep the peace for the next few years, the IDF Planning Directorate believes a Muslim Brotherhood victory in the current Egyptian elections could serve as the impetus for establishing new divisions and combat squadrons, the Jerusalem Post reports.Egypt, which currently receives $1.3 billion a year in military aid from the United States, has been one of the highest recipients of US foreign aid since signing a peace treaty with Israel in 1979.However, the likelihood of an electoral victory for the Muslim Brotherhood's Freedom and Justice Party in the country's first democratic elections in six decades has Israel concerned about a future Egyptian threat. The party is currently leading in Egypt's notoriously complex staggered parliamentary elections, which are due to conclude in January.Fearing a rekindling of hostilities with the country's large southern neighbor, Israeli military chiefs envisage two scenarios whereby Egyptian troops would be deployed to the Sinai Peninsula in direct contravention of the 1979 peace treaty.The first scenario entails the relatively benign deployment of troops for training. The second, however, has Egyptian troops moving into the peninsula as a show of solidarity with Hezbollah or Syria in any future war."In both cases, Israel will be in a quandary regarding what to do," a senior defense official explained recently. "On the one hand, no Israeli prime minister will go to war with Egypt over such violations, but on the other hand if we don't respond, then we are turning a blind eye to the violation," the daily cites him as saying.Although Prime Minister Binyamin Netanyahu has decided not to cut defense spending for the upcoming year, the establishment of new military formations would not come cheap.In addition, after Israel's summer of protests for social justice culminated in the largest demonstrations in the country's history back in September, any cuts to social spending to further feed the military could quickly reignite mass public discontent.