Israeli court backs demolition of 8 West Bank villages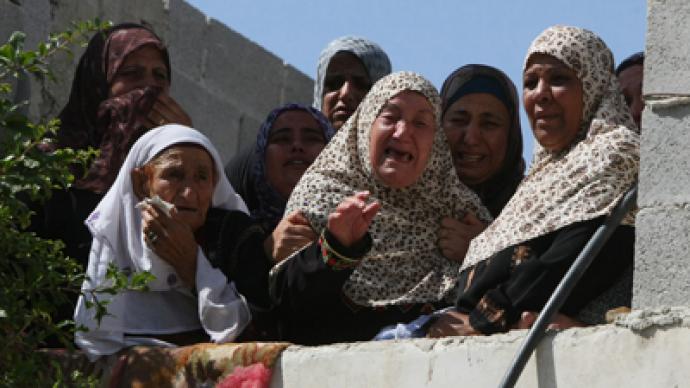 The Israeli Supreme Court has ruled in favor of the demolition of eight Palestinian villages on the West Bank. The Israeli Defense Ministry says it needs this land for military exercises and will displace some 1,500 Palestinians.
The Association of Civil Rights in Israel, which is representing the villagers in court, has until November to appeal the case or the villages will be destroyed, the Jerusalem Post reports.The ACRI announced it plans to file a new petition adding that they believe the court's decision is a technical one and allows a new case.The state insists the villagers do not permanently reside in the villages and this provides grounds for their eviction from the territory.The Israeli Defense Ministry intends to force locals to the city of Yatta where, the authorities claim, they have permanent homes.The ACRI argues that the state neglects the fact that people live in the area for six consecutive months to cultivate the land.Initially there were 12 villages Israeli authorities sought to raze in IDF Firing Zone 918. However, last month the state agreed to allow four of the villages to remain on their territory.Zone 918, in the southern Mount Hebron region, covers an area of some 11.5 square miles (30 sq km). It is situated in Area C, the territory under full Israeli control, and is used by Israeli military for training including fire exercise. According to a recent UN report, 45 per cent of demolitions of Palestinian-owned structures in Area C since 2010 have taken place in firing zones. This goes against the international law which prohibits forcing populations out of occupied territories. The UN has repeatedly expressed concerns over the demolitions in the West Bank.The EU has also called on Israel not to demolish the villages. On Wednesday 15 EU missions visited Zone 918 to explore the situation in the area and issued a statement."The EU calls upon Israel to meet its obligations regarding the living conditions of the Palestinian population in Area C, by a policy shift entailing accelerated approval of Palestinian master plans, halting forced transfer of population and demolition of Palestinian housing," the EU said in the statement.
You can share this story on social media: