Palestinian minors face abuse, threats, ill-treatment in Israeli detention – UN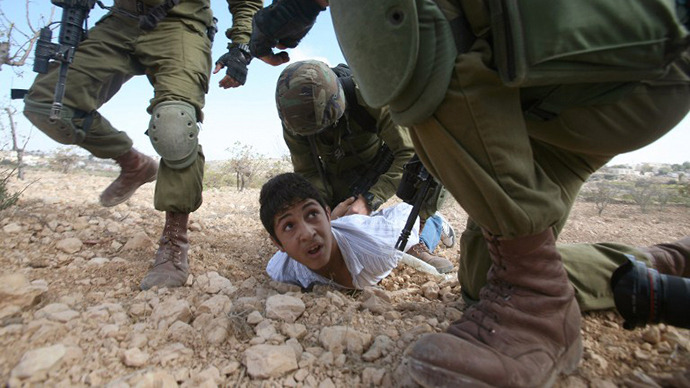 Palestinian children detained by the Israeli military in the West Bank are "systematically" ill-treated, which is a violation of the international law, UNICEF has stated in a report.
Each year, some 700 Palestinian children aged 12 to 17 – mainly boys – are arrested, interrogated and detained by Israeli army, police and security agents, the United Nations Children Fund (UNICEF) said in the 22-page document released on Wednesday. 
The rights organization examined the treatment of children at all stages of the military detention process and found examples of practices it called "cruel and inhuman." 
According to the report, the ill-treatment often begins from the very arrest, when children are woken by heavily-armed soldiers and then forcibly brought to an interrogation center "tied and blindfolded, sleep-deprived and in a state of extreme fear."
Based on interviews with children, UNICEF discovered that many minors get "physically and verbally abused," have limited access to "water, food, toilet facilities and medical care." Besides that, while in custody, children have lack of access to members of their families and lawyers. Few of them are informed that they have a right to legal counsel at all.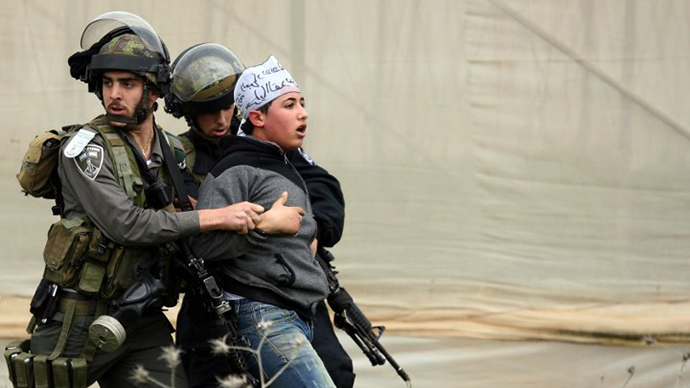 The most common offense that children are arrested for is throwing stones at Israeli soldiers or Jewish settlers. In the majority of cases, the report pointed out, the principal evidence against the child is the child's own confession, "extracted under duress."
Forcing children to confess, some interrogators threat them with physical violence, death, "and sexual assault, against themselves or a family member."
Few children can resist that kind of pressure and in the end of the interrogation sign documents they are ordered to, even though many do not have a clear idea of their contents. "In most cases the forms are in Hebrew, which the overwhelming majority of Palestinian children do not understand," UNICEF report noted.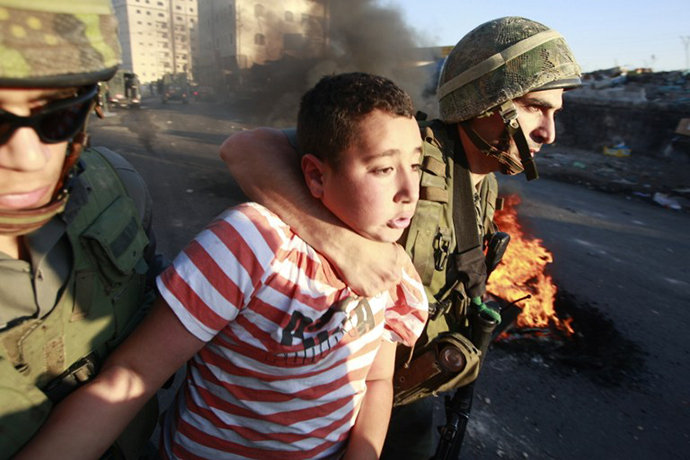 "Israel is the only place in the world where automatically, a child when he is under arrest, is put before a military tribunal," Jean-Nicolas Beuze, UNICEF's regional adviser on child protection, told AFP.

"It does exist in other countries (but only) as an exception," he added. "A child is a civilian."

In response to the report, Israel vowed to study its conclusions and "work to implement them through ongoing cooperation with UNICEF, whose work we value and respect."
The Foreign Ministry said that Israel had cooperated with the children's rights organization during its work on the report with the goal "of improving issues related to the subject matter of the report."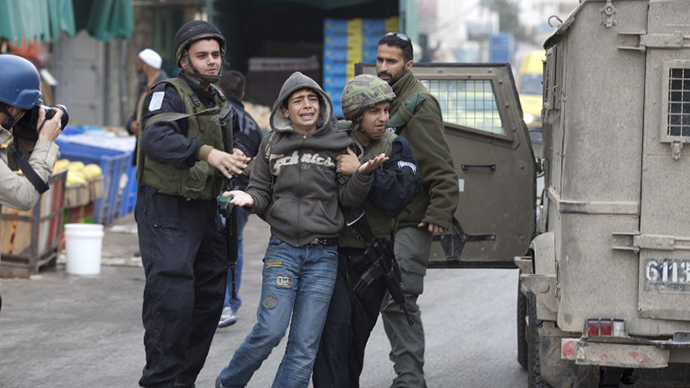 The report was based on over 400 cases documented since 2009, legal documents, statistics from both governmental and non-governmental organizations, and reports by UN bodies and Palestinian NGOs. UNICEF also interviewed Israeli and Palestinian lawyers, Israeli officials and Palestinian children.
The arrests of children that the report refers to occurred, it said, in the area defined under international law as "the occupied Palestinian territory, which includes the West Bank, East Jerusalem and the Gaza Strip."
You can share this story on social media: