Israelis resort to phone apps to escape Hamas rockets
Published time: 20 Nov, 2012 19:17
Edited time: 21 Nov, 2012 02:11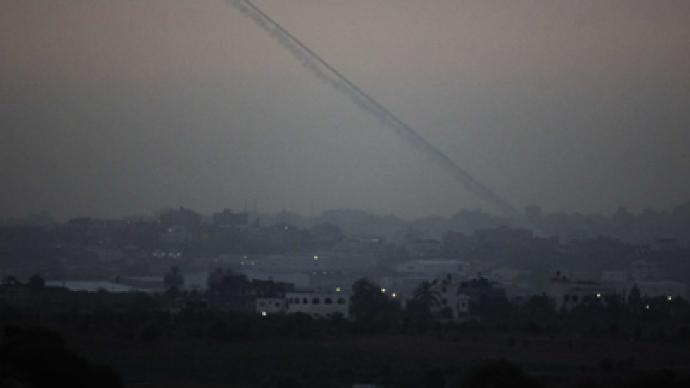 With only about a third of Hamas rockets intercepted by the Iron Dome, Israeli civilians now have another means of protection – two smartphone apps that warn of incoming rockets and locate the nearest air raid shelters.
­As the exchange of strikes between Israel and Hamas continues, and rockets from Gaza reach the outskirts of Jerusalem, many Israelis are hiding for indefinite periods of time in bomb shelters and protected rooms.
Now there are two smartphone applications designed to warn users of an incoming rocket attack. The Red Alert warning app alerts users where the latest air raid sirens are going off and when a missile is on its way in. Users can even customize the sound of the alarm on their phone warning them of the approaching rocket.
The Red Alert warning app, developed by Kobi Snir, is free – and comes only in Hebrew. It also allows users to send messages to others who downloaded the application.
The app will warn the user stuck out in the open that a rocket is approaching, and will even tells users where the nearest shelter is.

The Secure Spaces app, which is also free, uses GPS to determine the user's location and, using Google Maps, displays the closest protected space. Protected Spaces are determined by the Home Front Command, the Israeli Defense Forces regional command, which protects the country's civilian protection. The Command provides addresses and the distance of a shelter from where you are.
Residents with the app can also share their 'secure spaces,' such as private bomb shelters and strong rooms, with their countrymen.
Unlike the Israelis, the Palestinians don't have the luxury of air raid shelters or strong rooms, let alone an anti-missile shield such as Iron Dome.
More than 120 Palestinians have been killed since Wednesday, when Israel started its Pillar of Defense assault on Gaza. In Israel five people were killed in the same period of time.