Palestinians call on USA to stop new Israeli settlements construction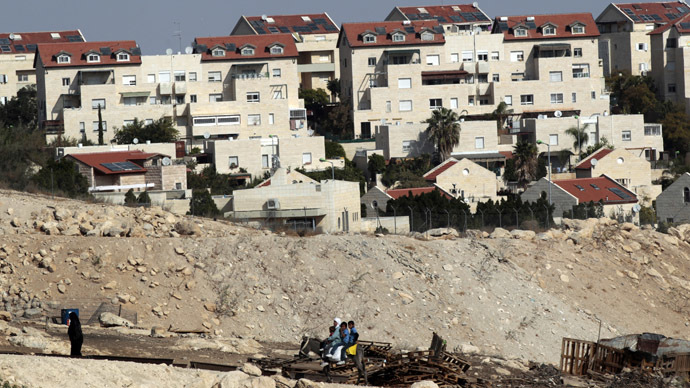 Palestinian President Mahmoud Abbas has called on the US to dissuade Israel from its plan to build 1,400 new homes in Jewish settlements. The construction project is to be announced next week upon the release of a group of Palestinian prisoners.
The plans for expansion of settlements in the occupied West Bank were confirmed by an Israeli official, who spoke to Reuters on condition of anonymity. According to him, 600 homes are to be built in Ramat Shlomo, a settlement annexed to Jerusalem in a move unrecognized internationally. 800 more are to appear in several other West Bank settlements, which Israel also plans to keep in any future peace deal.
Israel will once again repeat the practice of accompanying Palestinian prisoners' release with increasing construction activity in the Jewish settlements to appease Israeli hardliners.
It did so when it released two previous groups of long-serving prisoners under the agreement struck last summer.
Later Friday, the US State Department announced that Israel will release another group of Palestinian prisoners on Dec. 30 under a peace plan brokered by the United States.
"Although we had expected the release to occur on December 29, we have been informed that technical issues made it necessary to do the release a day later," State Department spokeswoman Jen Psaki said in a statement.
About two dozen prisoners will be part of the release, Reuters reported. The US says the incremental release of prisoners is important in the process of reaching a peace agreement between Israel and Palestinians by April.
Mahmoud Abbas asked US envoy for Israeli-Palestinian talks, Martin Indyk, for "US intervention to stop the Israeli government from issuing new settlement decisions, in order to save the peace process and the American efforts," top
Palestinian negotiator, Saeb Erekat, said on Thursday, as cited by AP.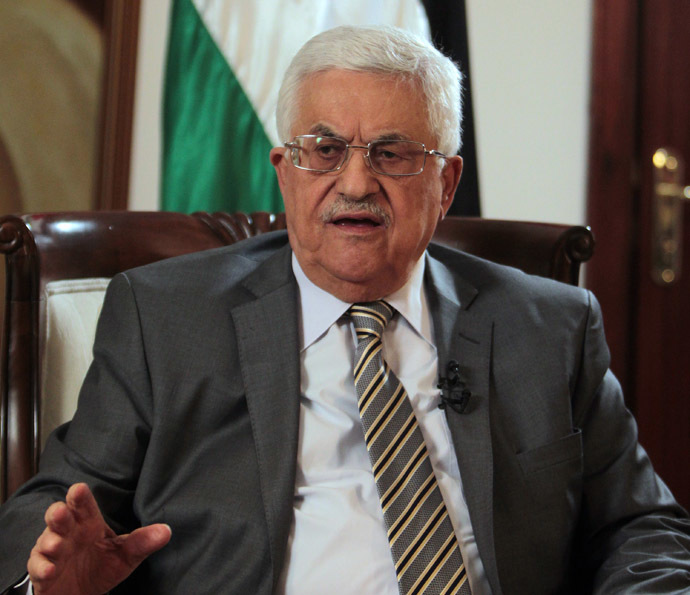 Erekat warned that in case Israel did announce the new settlements, Palestinian authorities would have to resume their campaign for joining the UN and other international organizations.
"This is the only response. There is no use with this Israeli government," he said.
Erekat spoke of 63 international organizations Palestine would seek membership in, including the International Criminal Court, where it would call for Israel's persecution for war crimes and violations of international law, according to Haaretz.
The Palestinians achieved a de facto recognition of statehood in 2012, when its status at the UN was upgraded from "entity" to "non-member state". However, earlier this year they agreed to stop further efforts to seek membership in international organization, as part of a deal with Israel to free Palestinian prisoners.
Meanwhile an unnamed senior European Union diplomat, cited by the Jerusalem Post, said on Thursday the EU would strongly object to any announcements of new Israeli settlement construction in the West Bank,
"Israel needs to expect a harsh reaction from the European governments if it intends to go in that direction," the official said.
Israeli Prime Minister Benjamin Netanyahu, aware of the international opposition, is nevertheless reportedly reluctant to revoke the new settlements plan.
Top Palestinian officials are, according to AP, expected to discuss their stance on the issue on Sunday.
You can share this story on social media: