Al-Qaeda Syria branch executes dozens of rival Islamists, activists claim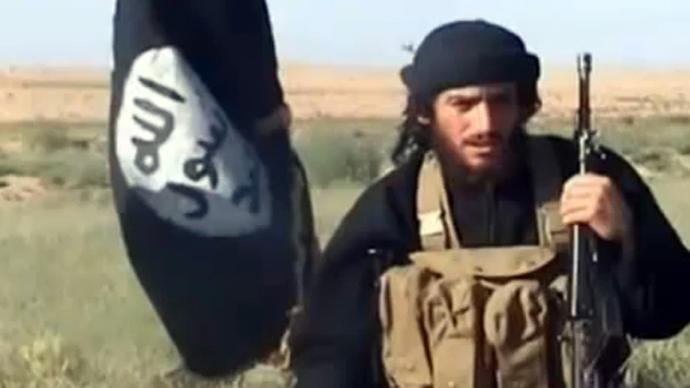 The Islamist State of Iraq and the Levant has killed dozens of rival Islamist rebels in Syria over the last couple of days as the Al-Qaeda-linked group regained most of the territory it lost in the northeastern Raqqa province, according to activists.
Up to 100 rebel fighters from the Nusra Front, another Al-Qaeda-linked group, and Ahrar al-Sham brigade were executed after being captured by Islamic State of Iraq and the Levant (ISIL) in the town of Tel Abiad, on the border with Turkey, Reuters quoted activists as saying.
"About 70 bodies, most shot in the head, were collected and sent to the Raqqa National hospital," an unnamed activist said. "Many of those executed had been wounded in the fighting. The fact that Nusra Front and Ahrar al-Sham are ideologically similar to the ISIL did not matter."
The in-fighting between rebel groups and ISIL intensified over the past week. The Britain-based Syrian Observatory for Human Rights stated on Saturday that at least 482 people were killed since the fighting between moderates and mainstream rebel factions versus ISIL intensified on January 3.
According to opposition sources, Nusra Front's commander for Raqqa province Abu Saad al-Hadram was among the militants killed over the weekend.
Activists said that the ISIL was able to recapture much of its stronghold in Raqqa with its offensive. Also, they gained back control over Tel Abyad, a town on the border with Turkey, over the weekend.
A member of the opposition Syrian National Coalition from Raqqa, Abdallah Farraj, believes that rebels will have a hard time getting rid of ISIL's control over Raqqa.
"The rebels lack the organization and the firepower to win. It will be difficult to defeat ISIL without military strikes from someone like Turkey," Farraj said.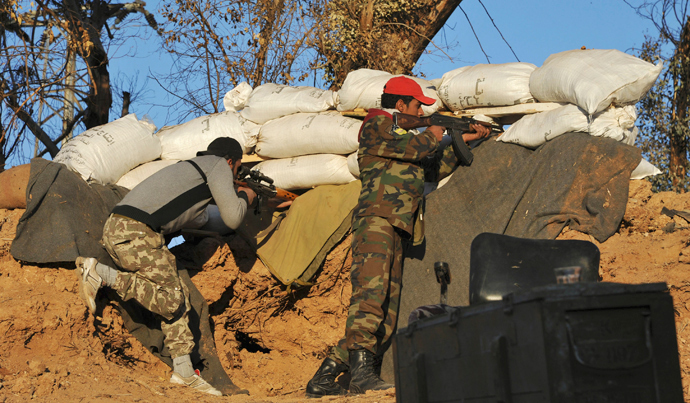 On top of that, groups like Ahrar al-Sham are choosing not to fight ISIL, as they have relatives inside the militant group.
"Many did not see a point in fighting their own relatives. ISIL is now in control of 95 percent of Raqqa and its rural environs. Tel Abyad is also back with it," he said.
Initially the ISIL were fighting on the side of the moderates to oust Syrian President Bashar Assad in a conflict that began in March 2011.
In the meantime, 29 terrorists have been killed by the government forces in the Damascus countryside, SANA reported Sunday. Also, the army carried out other offensives in Madaya, Yabroud, Adra al-Balad, and Joubar.
Some experts point to a change in the discourse as extremist groups take hold of Syria. Political analyst Sharmine Narwani told RT that many key players are starting to view Syrian President Bashar Assad as a lesser evil.
"Recently we've been hearing a change in the discourse whether in fact Assad might be in fact better than some of the extremists we are seeing on the ground now," Narwani said.
"We are hearing some changes, particularly from the US, who are so worried about this uncontrolled extremism spreading throughout the region. They started to change the discourse, even initiate contact with former foes like Iran via Geneva nuclear talks, that we could not have conceived a year ago."
Narwani added that there is no chance for a united opposition at this point. "It has become a turf war, money powered, the stakes had become so high after three years," she said, noting that on top of that the Geneva peace talks have become a "circus."
"We have been distracted by who is being invited and the posturing before the talks. Unless we are realistic about the military solution on the ground, targeting militants, terrorists, jihadists, you are never going to arrive at a political solution. And my fear is that as the Geneva 'circus' continued to the extent that it becomes institutionalized like Geneva 3, 4, 5 and 6 in the same way Middle East peace process was over 20 years ago. That will absolutely distract from a Syrian solution and we cannot afford that."
You can share this story on social media: