Iraqi leader arrives in Syria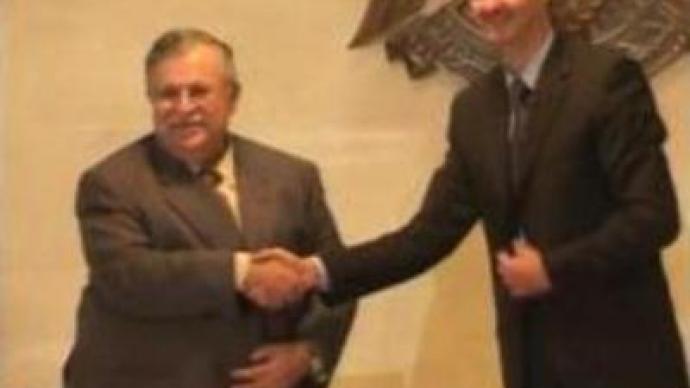 Iraqi President, Jalal Talabani, has arrived to Damascus to enlist Syria's help in stemming the flow of militants into his country. He went straight from Damascus airport to Syrian President Bashar al-Assad's palace for talks.
Diplomatic relations between the two countries were restored in November 2006, after a gap of more than 20 years.They were severed because of Syria's support of Iran in its 1980-88 war with Iraq and charges that Baghdad supported Syrian militants.Now it is Syria, which is blamed for supporting militants in Iraq by the United States.Syria denies the charge, countering that the Iraqis and their American backers are not doing enough to guard their side of the border.
You can share this story on social media: