Borderline conflict: Rockets from Syria hit Iraq as violence spills over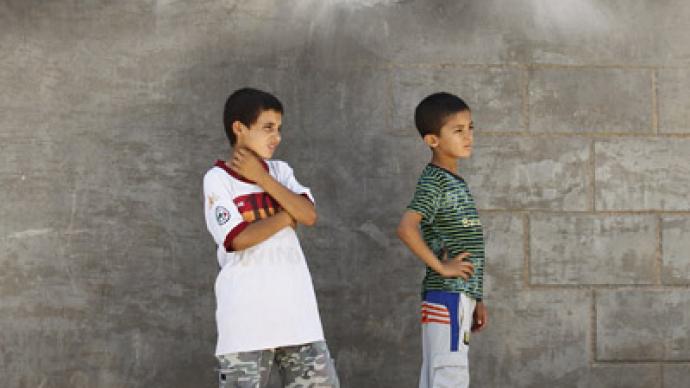 A 5-year-old girl was killed after four rockets launched from Syria landed in a border town in western Iraq in what has been the worst cross-border violence between the neighboring countries since Syria plunged into civil war.
The incident which also left four people wounded occurred in the Iraqi town of al-Qaim, which sits near the Syrian town of Albu Kamal, where rebel forces have been fighting government troops for control of Hamdan military airport. "She was sitting on my lap just before we heard the rocket. I knew she was dead immediately after the explosion," the child's father, Firas Attallah, told Reuters news agency.Local officials confirmed that four rockets were fired at Iraqi territory with two of them striking homes. "Despite the fact that Iraq is committed to adopting a neutral stance towards the crisis in Syria, our brave forces are ready to confront and respond in case of repetition of such aggression," the interior ministry said in a statement.It was unclear which side fired the rockets. But one Iraqi military official told Reuters that rebels from the Free Syrian Army could be behind the incident.Iraq, where more than half of population is Shia, has been reluctant of backing Sunni-led uprising in neighboring Syria fearing a hostile regime could come to power there if Bashar Assad is ousted from office.Officials in al-Qaim say say more than 4,000 Syrian refugees have crossed the border into Iraq fleeing the ongoing violence in the home land which so far claimed over 18,000 lives, according to UN estimates.