Iraq suicide bomber kills at least 26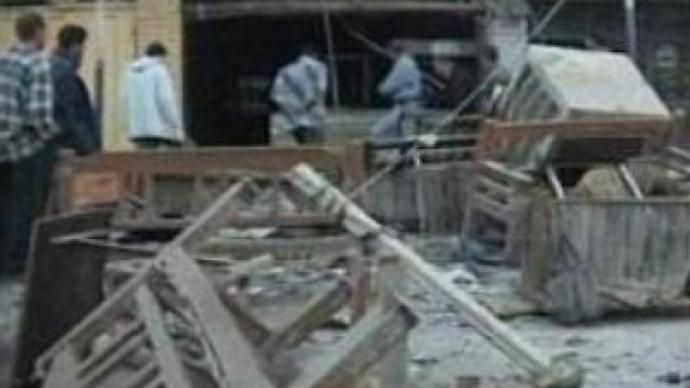 In Iraq, a suicide bomber has killed at least 26 people after blowing himself up in a popular cafe that was frequented by both Shiites and Sunnis, and members of both groups were among the victims.
25 others were injured. The blast happened in the town of Balad Ruz, 70 kilometers north east of Baghdad, in the religiously mixed province of Diyala.
You can share this story on social media: