14 Iraqi border police gunned down at fake checkpoint, 2 bodies burned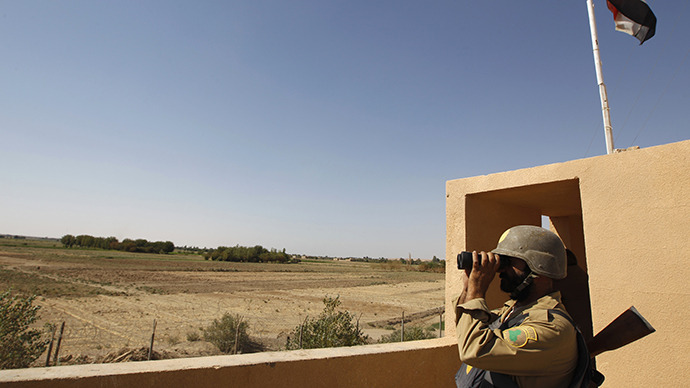 Militants set up a fake checkpoint in western Iraq and ambushed a border police convoy, killing 14 and setting fire to the bodies of two of their victims afterwards.
The attack took place at about 11:00am local time (0800 GMT) not far from the town of Nukhayb on a main highway connecting Iraq and neighboring Saudi Arabia.

Major General Yasir Assem of the Iraqi border guard told AFP that the servicemen were traveling along the highway in three unmarked civilian cars in order to begin their shifts at various checkpoints.

The convoy stopped at the fake checkpoint and gunmen opened fire on the cars, killing all 14 people inside. The militants then set fire to the bodies of two of the dead police.

The death toll was confirmed by a doctor in the town of Nukhayb.

Attacks on border guards occur frequently in Iraq, as the country has launched a large-scale campaign along the Syrian border to sever contact between Al-Qaeda in Iraq (AQI) and Jabhat al-Nusra (JAN), who are fighting alongside the rebels in Syria against the forces of President Bashar Assad.

The past month was the deadliest in Iraq since the sectarian violence of 2006 and 2007, with over 1,000 people killed in violence in May, according to UN estimates.
You can share this story on social media: