Iraq: bomb attacks; Saddam's death sentence upheld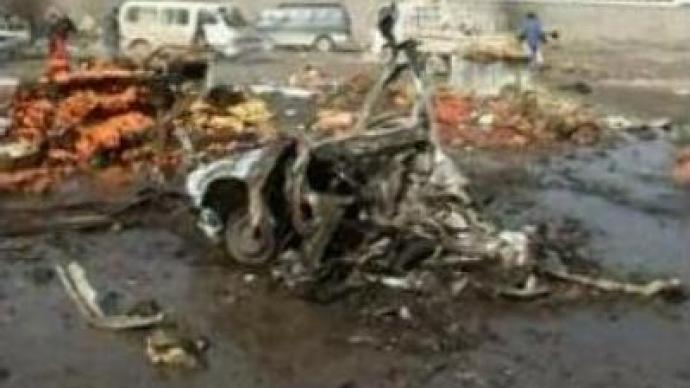 Iraq Supreme Appeal Court has upheld the death sentence the former President, Saddam Hussein. The top judicial officials say the sentence will be implemented within a month. Meanwhile, a series of bomb attacks across Baghdad has killed dozens.
A busy market street in the south-west of the city – a religiously mixed area – was the scene of a co-ordinated triple car bombing. As rescuers gathered to help the victims of the first blast, a second car exploded, then a third.
''There was a 60 year old woman,"
recalls a witness.
"She was carrying a baby and walking when the blast went off. I tried to save her but I could not. She fell on the ground and was seriously injured in the head.''
The bombs killed at least 25 people and injured 50 more.At another market in central Baghdad a bomb disguised as a CD player went off at a repair shop, killing four people and injuring 15. The UN estimates the violence is killing 700 people a week in Iraq – mainly in and around Baghdad.In another development, the U.S. military in Iraq reported the deaths of six marines. They were killed in three separate roadside bombs on Monday and Tuesday. It brings the total number of U.S. soldiers killed in Iraq since the invasion to at least 2,974 – more than are known to have died in the terrorist attacks of September 11 in New York.
You can share this story on social media: