At least 22 dead and scores injured as wave of blasts sweeps Iraq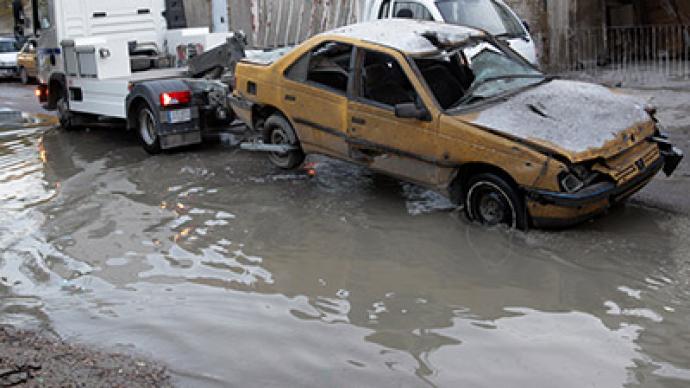 Multiple explosions have struck Iraq, leaving at least 11 dead and over 40 wounded report local officials. It comes as mass protests against the country's Shiite-dominated government sweep the country.
Seven people fell victim to a single bomb blast that struck a family home in the town of Massayib, South of Baghdad. While two people were killed in an explosion in the troubled city of Kirkuk as police attempted to dismantle an incendiary device. Kirkuk lies in disputed territory in Iraq where both the central government and the Kurdish minority claim jurisdiction.In the Shiite-majority city of Hilla in northern Iraq an explosion targeting a convoy carrying the governor of Babil province left two dead.Iraq has seen a rise in sectarian tensions recently, with Sunni Muslims gathering in a mass protest against the country's Shiite-dominated government last week.Thousands of Sunnis demonstrated in the province of Anbar, blocking a highway linking the Iraqi capital with neighboring Syria and Jordan. Many of the protesters called for the resignation of Prime Minister Nourial-Maliki, whom many accuse of discriminating against Sunni Muslims.Unrest was triggered when Sunni Finance Minister Rafia al-Issawi's 10 bodyguards were arrested. The move was widely regarded as politically-motivated.Prime Minister Maliki denied accusations of political motivation behind the arrests and warned against sectarian rifts widening in Iraq.The majority of Iraq's population is Shiite, however they did not assume power in the country until the American-led invasion removed ruler Saddam Hussein and his Sunni-dominated government.