Firecracker sparks rumors of attempt on Ahmadinejad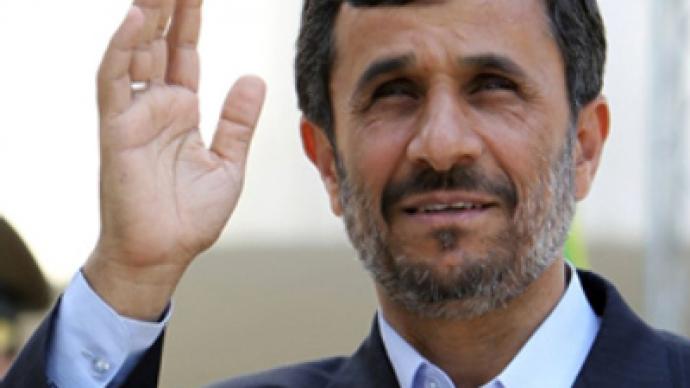 On Wednesday morning a number of media outlets reported that Iranian leader Mahmoud Ahmadinejad had narrowly avoided a lethal bomb blast.
An official explanation quickly followed, saying that the "attack" was just a firecracker tossed by an Iranian celebrating.
The initial report came from the Fars news agency and was quickly distributed by Arabic and Western media.
It read that a man had tossed a homemade bomb or a hand grenade at Ahmadinejad's car as the presidential motorcade was passing by. The explosion hit a car with journalists and a number of people were injured, but the president was unharmed, the initial report said.
Al Arabiya TV channel cited its own sources as saying the bomb had hit a car carrying journalists and presidential staff. The channel also said that the attacker was detained on the spot.
The reported attack took place as Ahmadinejad was heading to the city of Hamadan in the country's west, where he was going to deliver a speech to the public. When Ahmadinejad finally appeared, he did not comment on the alleged assassination attempt.
Iran's governmental station Press TV refuted the report of the assassination attempt quoting an unnamed source in Ahmadinejad's office. Fars also changed the report and said that the explosion really took place and there was a lot of smoke, but the cause of it was definitely a firecracker thrown by someone from the crowd as a sign of celebration.
You can share this story on social media: