Iranian police hunt dress code violators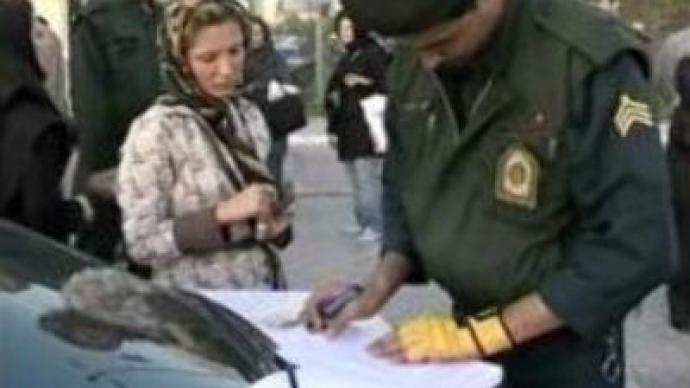 With the spring coming, Iranian police have launched a campaign against women and men not respecting the Islamic dress norms. The present crackdown is the toughest in nearly two decades.
In rich northern uptown Tehran, fashionable women wear open toe sandals and three quarter length trousers – not something you'd expect from the Islamic Republic. Since 1979 Women in Iran have been obliged by law to wear the Hejab and a full length overcoat. The aim of the new campaign is prevent anyone from breaking this law. And it's not only women who get checked, but also young men for sporting short sleeved t-shirts or improper hairstyles.
"Basically, as the spring season begins and people's clothing changes, some people abuse the situation and violate society's norms on purpose. This plan is aimed at cracking down on such cases. Of course it's also aimed at fighting those who jeopardise security and make the public unsafe for women and families. Be certain that the aim of this plan is to support women, not to fight them,"
claims General Ahmadi Moghaddam, Iran's Police Chief.Over the weekend, the police stopped more than 3,000 women for allegedly dressing immodestly. Almost 300 women have been detained, some released after signing a statement promising to improve their clothing while others are being referred to court.The government has launched similar crackdowns in the past, but this year it seems more serious. Critics of the government say the police should spend less time harassing young people and more time fighting drug addiction and severe crime in the country.
You can share this story on social media: