Iranian diplomat abducted in Iraq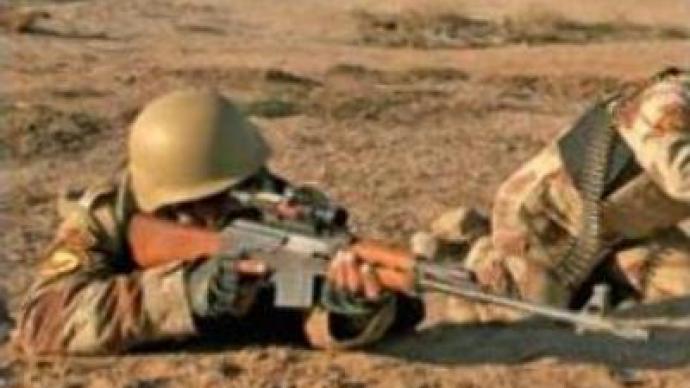 About 30 gunmen dressed in Iraqi army uniforms are reported to have kidnapped a senior Iranian diplomat in Baghdad. The second secretary at the Iranian embassy was snatched in the central Karrada district.
Meanwhile, U.S. and Iraqi forces prepared to launch a major security crackdown in Baghdad, to curb sectarian bloodshed that has gripped the Iraqi capital over the past week. More than 3,000 U.S troops were mobilised for the operation.For the first time in the US-led Iraqi campaign, an Iraqi general will be officially in charge of the joint operation. The campaign to secure the capital will start from Baghdad's mixed Shiite-Sunni neighbourhoods and spread out to the green zone and the airport. According to the senior adviser to the 9th Iraqi Army division, Colonel Doug Heckman,
"It's going to be an operation unlike anything this city has seen. It's a multiple order of difference."
While he didn't elaborate on what that actually means, one thing is for certain. It will have to differ dramatically from Operation Together Forward, last year's failed attempt to stabilise Baghdad. It promises to be the largest and longest counterinsurgency operation ever conducted in the war. The U.S. teams embedded with their Iraqi counterparts, will clear, hold and secure areas around the clock. There're will be no limits on U.S. rules of engagement or Iraqi interference to quell sectarian violence. The Iraqi forces objective in this operation is to secure Baghdad's population, not to fight insurgents.In response to the operation, the Sunni insurgents might melt away, sit it out, or swoop at another time and place. And if U.S.-led forces try to gain control over Sadr City, the Mahdi Army Shiite militia, also has 3 likely options to consider: stand up and fight, perform a tactical retreat, or resort to hit-and-run tactics. It is likely both sectarian opponents will turn their attention from each other towards the Coalition Forces with urban guerrilla tactics.U.S.-led forces will be hard-pressed to conduct SWAT-like close-quarter combat in densely populated sections of Baghdad without heavy armour or air support. If the rebels perceive Colonel Doug Heckham's words as a credible threat, they may opt for a tactical retreat from Baghdad to bide their time until a U.S. pullout. The U.S. meanwhile could claim a tactical victory in quelling sectarian violence in the capital. The challenge for the new U.S. commander in Iraq, General Petraeus, will be how to convert that short term success into a long-lasting victory.
You can share this story on social media: