'Iran to proceed with its enrichment programme'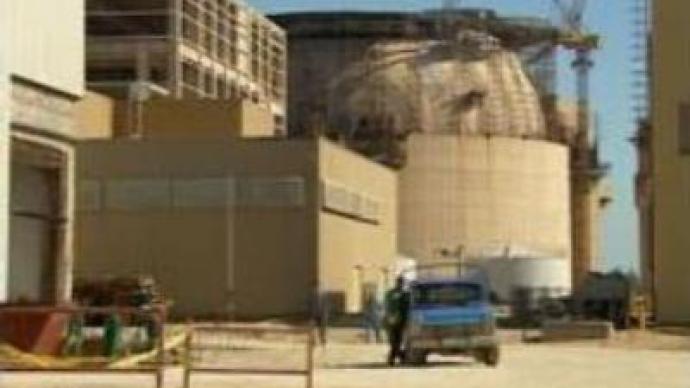 The Head of Iran's Atomic Energy Organization says that even if Russia does not deliver fuel for the country's first nuclear power station in Bushehr, Iran will continue its enrichment programme.
It follows two recent UN resolutions to impose sanctions on Iran over its nuclear programme – sanctions Iran has defied – and tensions running high in the Persian Gulf after 15 British marines were detained by Iran.This has raised criticism of the Islamic republic around the globe. Washington says it will use diplomacy to persuade Tehran to halt uranium enrichment. But there have been reports in Russian media the U.S. could launch a strike on Iran within days.The Head of the Russian General Staff – Yury Baluevsky – says a U.S. strike on Iran would be a political mistake. He added that while it is possible to damage Iran's military and industrial potential, it would be impossible to defeat it.
"Shock waves from this strike could be felt around the world,"
Russia's top General notes.Russian Foreign Minister, Sergey Lavrov, said Russia is 'dead set' against the forceful resolution of any international conflict, including Iran. He called on any countries considering such options to stay within the international law. Former UN chief arms inspector Hans Blix, who was in charge of UN inspection in Iraq, prior to the 2003 invasion, says a nuclear weapons program in Iran is not in Russia's best interest.
"Russia is an immediate neighbour of Iran and there is no reason to suspect that Russia would look lightly upon Iranian nuclear weapons. On the contrary, I think they would be very concerned about that, and I think Russia has tried to play a constructive role in this,"
Hans Blix believes. In February, Iran suspended payments for the Bushehr project – Russia's AtomStroyExport is building the atomic plant in Iran's southern city of Bushehr – and in return, Russia halted the first fuel deliveries to the plant and says they will only be resumed once Iran has paid its debts.
You can share this story on social media: