Tehran summit calls for nuclear disarmament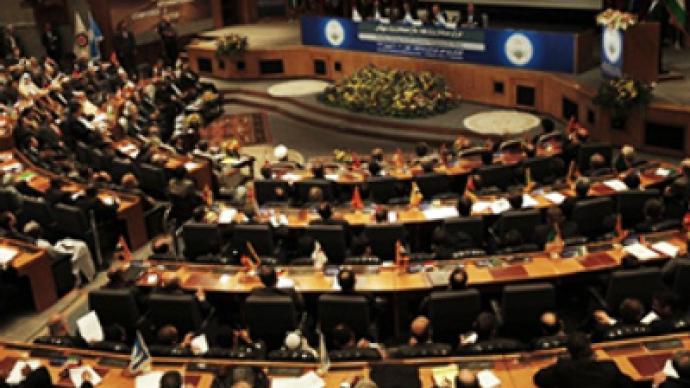 As a nuclear summit in Tehran drew to a close on Sunday, the participants agreed on the need to observe the three tenets of the Non-Proliferation Treaty (NPT).
Non-proliferation, disarmament and the right to peacefully use nuclear technology are the three pillars of the treaty that Iran's foreign minister, Manouchehr Mottaki, stressed during his closing statement after a two-day conference attended by nearly 60 international experts and delegates.

Mottaki also stressed that the treaty was in a need of a "fresh perspective." "This is the common opinion of all the conference participants," Mottaki added.
Referring to Israel, he stated that in order to ensure a nuclear weapons-free Middle East, the "Zionist regime" should also be required to join the NPT. Israel has not confirmed its possession of nuclear weapons, and has therefore declined to sign the agreement.
Mottaki also stated that Iran now plans to hold talks with the 15 members of the UN Security Council to discuss the nuclear fuel deal, a subject of negotiations that have hit major stumbling blocks.
"In the coming days, we plan to have direct talks with 14 members of the Security Council, as well as indirect talks with the 15th member of the Council, the US," he said.
You can share this story on social media: