'Not our fault': Iran denies scuttling nuclear talks
Tehran has pointed the finger at the West, denying the accusation that Iran was to blame for the inconclusive Geneva nuclear talks, which failed to produce a much-anticipated interim agreement.
The denial comes from Iranian Foreign Minister Mohammad Javad Zarif, who addressed the words of US Secretary of State John Kerry.

"The P5+1 was unified on Saturday when we presented our proposal to the Iranians... But Iran couldn't take it," Kerry said in Abu Dhabi on Monday.
He was speaking to refute reports of a discord among the negotiators following the moves by France, which, according to some media reports, threw a wrench in the cogs of the Geneva talks.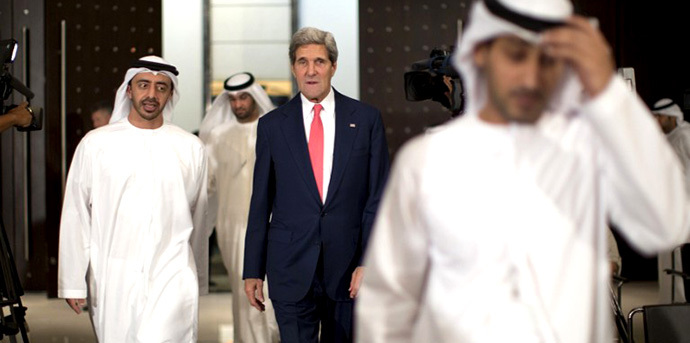 Tehran dismissed Kerry's allegations on Tuesday, saying he was spinning the public.
"Mr. Secretary, was it Iran that gutted over half of US draft Thursday night? and publicly commented against it Friday morning?" Zarif asked on Twitter.
He added that putting the blame on Iran may "further erode confidence" by Tehran in the West's genuine intention to   defuse the tension.
"We are committed to constructive engagement. Interaction on equal footing key to achieve shared objectives," Zarif assured.
The marathon talks last weekend, while praised by parties involved as constructive and comprehensive, ended without a much-anticipated deal. They are to resume on November 20, albeit at a lower then ministerial level.
Ties restored
Despite the lack of a breakthrough, the last days saw a latest string of moves which may help mend the rifts between Tehran and Western powers.
Iran agreed on Monday to exchange charges d'affaires with Britain, two years after a protest at the UK Embassy in Tehran ended in its ransacking and closure.
Britain's Foreign Office said it has appointed Ajay Sharma, once deputy head of the British mission in Tehran in 2007 and 2008, and who now heads the Iranian department of the ministry, to the post.
"I am very much looking forward to renewing direct UK contact with the Iranian government and society," Sharma said in a statement. "This is very much in the interests of both our countries."
Iran's charge d'affaires will be Mohammad Hassan Habibollah.
Watchdog granted access
Another move promising an eventual resolution of the nuclear dispute is the adoption of a roadmap which gives the International Atomic Energy Agency (IAEA) a better access to Iranian nuclear objects.
The deal signed on Monday during the visit of the UN nuclear watchdog chief Yukiya Amano to Tehran covers the next three months and includes a number of inspections. The IAEA will be given access to the Gchine uranium mine, one of Iran's sources of nuclear fuel, and 16 locations, where Iran plans to construct nuclear power plants in the future.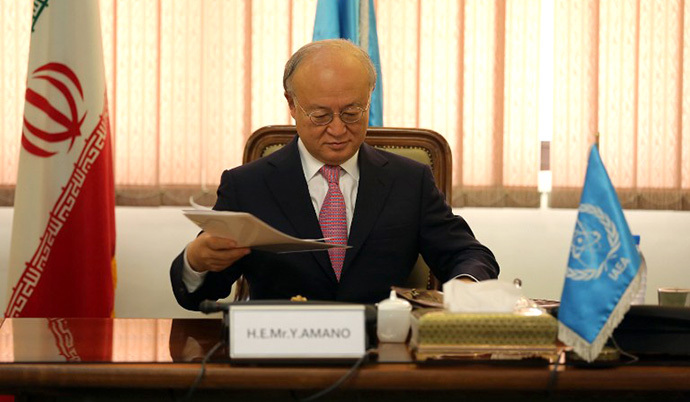 They will also visit the Arak research reactor, which is currently under construction, and the nearby plant that produces heavy water for it. Inspections at the Arak facility could take place by December 11, the official IRNA news agency reported, citing the spokesman of Iran's nuclear department, Behrouz Kamalvandi.
The reactor, which can be used to produce plutonium, was lately trumpeted by Israel as a major threat to its national security. Tel Aviv threatened that it would bomb the site before allowing it to be loaded with fuel.
France also pointed to the Arak reactor as a major stumbling block, which prevented the much-expected signing of an intermediate deal between Iran and the P5+1 group in Geneva last weekend.
Kerry to defend Iran rapprochement
This week's pointing of fingers comes just days before Kerry is set to face a grilling at the US Senate, which is considering issuing tougher sanctions against Iran. The White House requested that lawmakers not proceed with the bill, saying it would undermine its diplomatic effort with Tehran.
"It is our feeling that additional sanctions right now will have the potential to derail the diplomatic agreement and would give Iran the opportunity to actually achieve sanctions relief by dividing the international coalition," a senior administration official told Reuters ahead of Kerry's appearance before the lawmakers on Wednesday.

Kerry's own department later also labelled any sanctions a "mistake" and asked for a "temporary pause" from the Congress.

The Republican-dominated Congress had passed its version of the bill in July, but the Senate's Banking Committee agreed for a delay. Senator Tim Johnson, the committee's chairman, will not make a decision on how to proceed until after that closed-door meeting, a committee aide said.
The Obama administration is likely to face tough time convincing the lawmakers against the sanctions, especially with Israel ramping up lobbying effort on the Hill in the wake of the Geneva 
"We no longer have the luxury or the option to refrain from enacting additional sanctions against Iran," Abraham Foxman, national director of the powerful pro-Israel Anti-Defamation League said on Monday.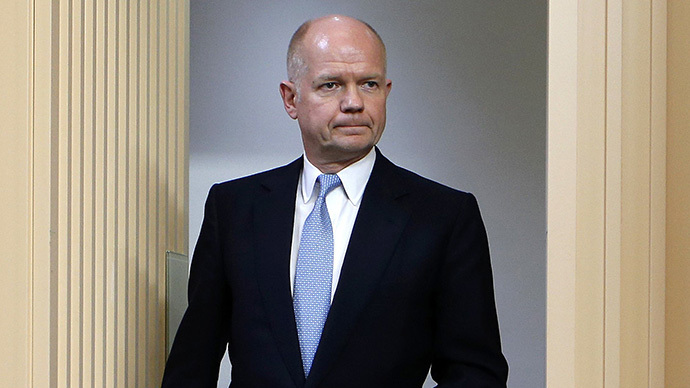 The possibility of sanctions was also reiterated across the Atlantic, as British Foreign Secretary William Hague was reporting the latest development to the Parliament. 

"It's very important for the Iranian authorities to understand that the pressure will be there for greater sanctions, for an intensification of sanctions, unless an agreement is reached on these matters," Hague told MPs.
Sanctions relief
Iran and the P5+1 group are soon to continue talks and hopefully produce an interim agreement in a matter of months, Kerry said. The deal is expected to involve some concessions from Tehran on its nuclear stance in exchange for relief of sanctions.
The US and its allies approved economic sanctions last year, damaging Iranian oil exports and virtually cutting it from the US- and UK-dominated global financial system.

A possible thaw in relations came after Hassan Rouhani was elected as Iran's new president in June. Not unlike Obama, his policy is facing resistance from conservatives at home. So far however he received public backing of Iran's Supreme Leader Ali Khamenei.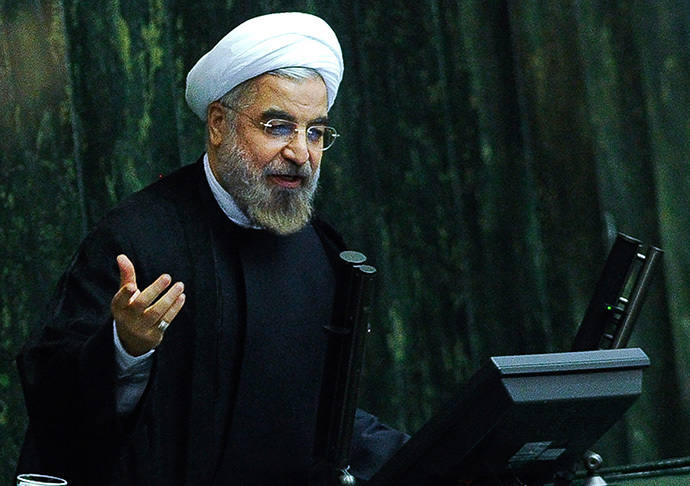 This may change however if the negotiations fail to produce a tangible result. Last year, which Iran lived under the sanctions, the country's GDP shrank by 1.9 percent and will shrink a further 1.5 percent this year, according to latest IMF forecast.

While the conflict has lost some of its antagonism, much remains to be settled before a final agreement is reached. Tehran insists that its sovereign right to develop a peaceful nuclear program is non-negotiable and demands a formal acknowledgement.
Having an independent domestic nuclear industry is a matter of national pride for Iran, and a goal it has been pursuing despite substantial international pressure.