Iran may launch pre-emptive strike on Israel, conflict could grow into WWIII - senior commander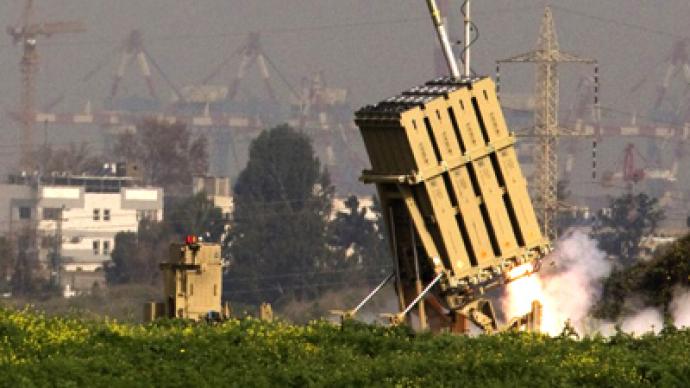 An Iranian military official has warned that military conflict between Iran and Israel could "turn into World War III." He added that if Israel "is putting the final touches on attacking Iran," a preemptive strike against Tel Aviv would ensue.
Israel "cannot imagine" the force of Iran's response if Tel Aviv attacks it, Brigadier General Amir Ali Hajizadeh told Iran's Arabic-language television network. "It will sustain heavy damage and that will be a prelude to its obliteration," he said. Hajizadeh added that Iran does not see this happening at the moment because he does not believe that Israel will conduct an attack without its strongest ally – the United States. If America does decide to back an Israeli plan to strike Iran, Hejizadeh insists Tehran will retaliate against both Tel Aviv and Washington."Tehran will definitely attack US bases in Bahrain, Qatar and Afghanistan…there will be no neutral country in the region," Hajizadeh said. "To us, these bases are equal to US soil."The statement comes after the head of the Revolutionary Guards, General Mohammad Ali Jafari, said that a war between Iran and Israel "will eventually happen." Jafari did not speculate on a possible date or location of the war.  "If they begin [aggression], it will spell their destruction and will be the end of the story," Jafari told local news agencies. Jafari's deputy backed up his statements, telling Fars news agency that Iran will not start a war with Israel, but will respond to provocation. "Iran's defensive strategy is based on the assumption that we will engage in a war, a massive battle against a global coalition led by the US," Deputy Commander of Iran's Revolutionary Guard Brig.-Gen. Hossein Salami said."If the Zionists act against Iran, it will be a historic opportunity for the Islamic Revolution to wipe them off the world's geographic history," he continued.The latest statements come in response to Tel Aviv's threats to strike Iranian nuclear facilities. Israel insists that numerous sanctions have failed to curb Tehran's alleged nuclear weapons program. On September 2, Prime Minister Benjamin Netanyahu accused world powers, including the US, of failing to draw a "clear red line." "Until Iran sees this clear red line and this determination, it won't stop advancing its nuclear program. Iran must never be allowed to acquire nuclear arms," Netanyahu said.The Obama administration refused to meet Israel's demand. On September 14, President Obama said that there would not be any "red lines or deadlines" because "there remains time and space for diplomacy."The statements coincide with US led anti-mine sweeping exercises currently taking place in the Persian Gulf. The drills are being interpreted as a show of force – warning Tehran not to disrupt vital oil routes in the Strait of Hormuz. American officials insist that the exercises were entirely defensive in nature and not directed at any particular country.As tension continues to mount between Israel and Iran, Tehran continues to insist that its nuclear program is only for peaceful purposes.
You can share this story on social media: