Iran rules out nuclear suspension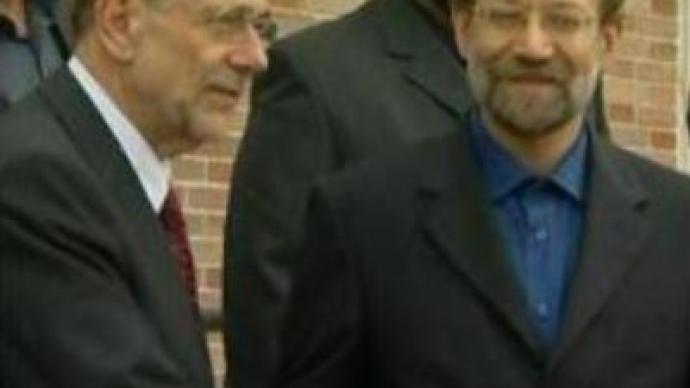 The chief EU foreign policy envoy, Javier Solana, has held talks with Iran's chief nuclear negotiator Ali Larijani on the outskirts of Madrid. Despite calling the talks constructive, Iran reiterated that nuclear suspension was out of the question.
The sides have agreed to meet again in two weeks' time to continue the dialogue. The talks came shortly after a statement from the U.S. State Department. On Thursday, Secretary of State Condoleezza Rice urged Tehran it should heed the UN Security Council and halt its uranium enrichment programme.Observers say that, given the hardline positions of both sides, the talks between Javier Solana and Ali Larijani were unlikely to ease the nuclear dispute from the outset.Insisting on its right to enrich uranium, Iran is, however, ready to enter into talks – an offer that has been so far rejected.
You can share this story on social media: