Iran: "Ready to repel any agression"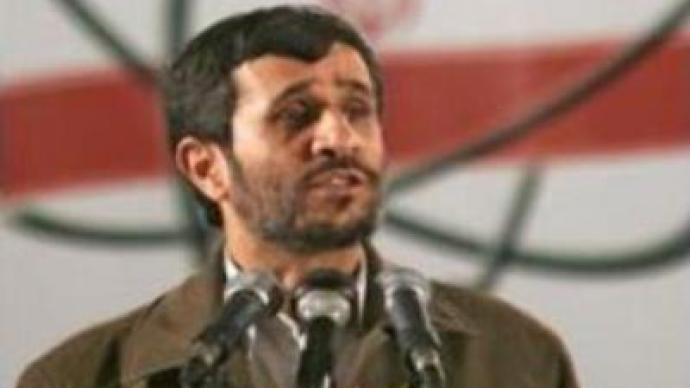 As Iran marks its annual Army Day, President Mahmoud Ahmadinejad has given a speech at a military parade in the country's capital, Tehran. Ha said his country is ready to repel any aggression.
The country now possesses advanced military equipment, despite long-term sanctions on arms supplies introduced by some Western countries.Ahmadinejad praised Iranian scientists for their work, and said the country's armed forces are now self-sufficient.He also mentioned that Iran stands for peace and stability in the region and is ready to cooperate with any other nation except for the "imposturous Israeli regime".
You can share this story on social media: