Iran promises help to improve Iraq security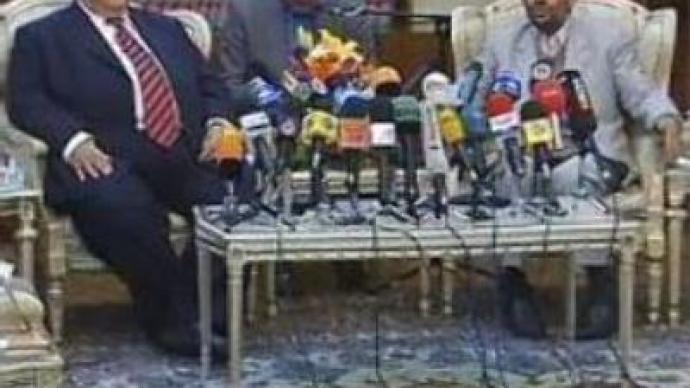 Iraqi President, Jalal Talabani, has been reassured that Tehran will do what it can to improve security in Iraq. Iran's president Mahmoud Ahmadinejad made the pledge at a meeting of the two leaders in the Iranian capital.
President Talabani's trip was delayed by two days because of a curfew in Baghdad, after a series of bomb attacks on Thursday killed more than 200 people.
"We believe a secure, advanced and powerful Iraq will be in line with the interests of the Iraqi nation, Iran and the whole region,"
said Iraqi President Talabani. Iranian President Ahmadinejad agreed with the opinion of his Iraqi counterpart.Furthermore, among warnings that the country is on the brink of civil war, Ahmadinejad offered Teheran's full support to stabilise the situation in Iraq, and promised to stand by the government and its decisions.
You can share this story on social media: