Stealth mode: ENGAGE. Iran shuts off oil tankers' trackers to cloak supply routes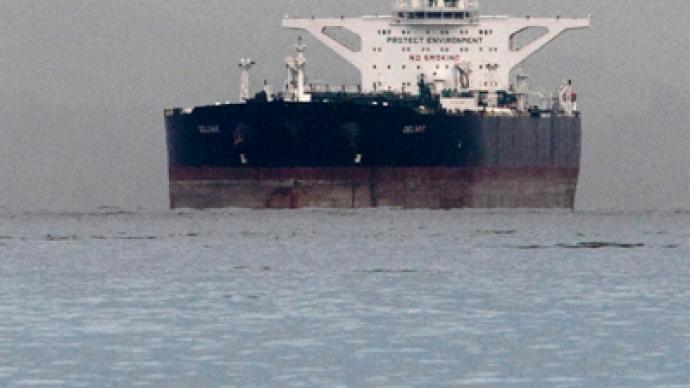 Most of Iran's tanker fleet is now operating in "off-radar" mode. Tehran has ordered the captains of its 39-strong oil fleet to turn off the tracking devices aboard the tankers in order to disguise the destination of its oil shipments.
Only seven of Iran's crude oil carriers are still visible via the AIS (Automatic Identification System) tracking system, Reuters reported on Friday. Neither the captains from the National Iranian Tanker Co nor the purchasers of Iranian crude have given any official comments on the situation."NITC oil tankers are going to operate in stealth mode," the report cites an unidentified oil shipping industry official as saying. "People are being very secretive right now," said another official at a top oil trading house.The report further says that according to some industry experts Iran's tanker fleet was storing over 10 million barrels of crude oil by the time it vanished from radar screens. A European shipping industry expert suggested that some big Asian company or companies might have decided to purchase Iranian oil on the condition of secrecy to avoid being hit by Western sanctions.International law demands that all ships must be equipped with several kinds of tracking systems, including by satellite. However, the ship's captain have the authority to turn off these systems due to safety reasons or upon the order from the ship's owner. During the "liberation" of Libya, some tankers allegedly turned off the AIS in order to keep doing business with Libya amid the crisis.Meanwhile, Iran is ordering additional crude carriers from China in order to overcome imminent logistical difficulties after EU sanctions take effect in July. The EU and US are trying to cripple Iran financially by introducing sanctions against its oil industry, which will also target its trade partners, including international shipping companies.By the end of 2013, Chinese shipyards are to reinforce Iran's NITC tanker fleet with another 12 supertankers under contracts worth some $1.2 billion. Although the supertankers will significantly expand Iran's shipping capabilities, they still will not allow Iran to rely solely on its own fleet to cover its entire export responsibilities – or to fully cushion the impact of the sanctions.
You can share this story on social media: