Major oil field on fire in Iran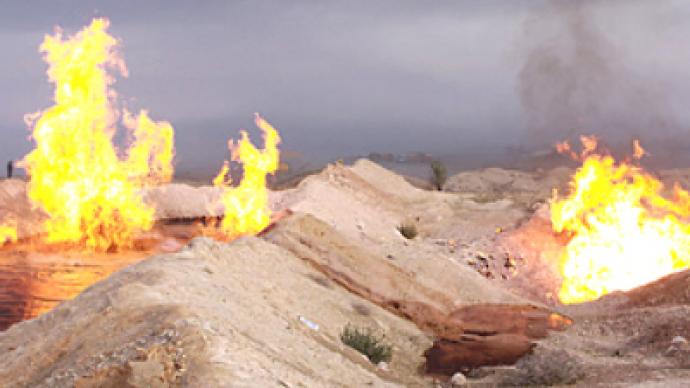 A massive fire has broken out at Marun, Iran's second largest oil field, situated in the country's southwest. Despite all efforts, emergency workers are unable to contain the fire.
The 700-meter-deep well number 104 is on fire. Drilled some 40 years ago, it has been in a preserve mode in recent years.
An underground explosion that occurred three days ago led to the fire outbreak.
According to Mehr agency estimates, it may take up to 20 days to extinguish the fire.
Iran's Oil Ministry has agreed to seal off the well as soon as possible to prevent the crisis from reaching a more dangerous stage.
But the main goal of nearly a thousand emergency workers deployed in the area at the moment is not to allow the oil to leak into the nearby Jarahi River, which is a major source of drinking water, supplying three towns in the region.
Also under direct threat is the local Shadegan International Wildlife Refuge, which is home to a large number of flora and fauna species that face extinction.
You can share this story on social media: