Tehran ready for nuclear talks, EU doubts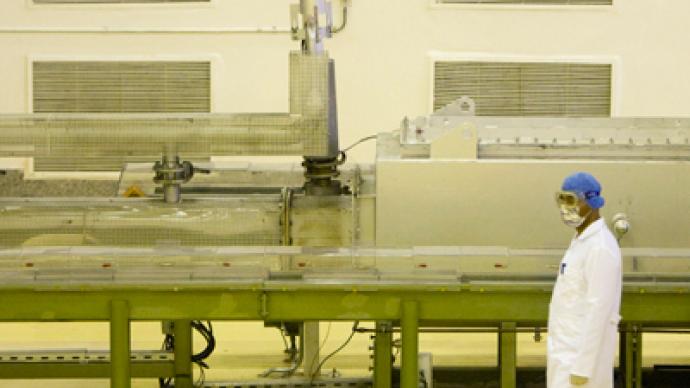 Iran says it is ready to renew negotiations over its nuclear program with the six mediators' group. But the EU doubts there could be any "concrete plans" to resume the talks until Iran shows its readiness to "negotiate without preconditions."
The talks may be held in Istanbul, Iran's ambassador to Russia, Seyed Mahmoud-Reza Sajjadi told Interfax news agency.

"If Turkey says it is willing to, we agree to have such a meeting in Turkey. As for the timing, we are waiting for [EU foreign policy and security chief] Ashton to have her word. The ball is not in the six mediators' group's court," he said.
He added that Iranian Foreign Minister Ali Akbar Salehi had met Catherine Ashton on the sidelines of the Afghanistan conference in Bonn in December to discuss the issue.
Britain, however, denied that negotiations were underway towards a new round of nuclear talks between Iran and the West.
"There are no dates or concrete plans because Iran has yet to demonstrate clearly that it is willing to respond to Baroness Ashton's letter and negotiate without preconditions," said a spokesman for the Foreign Office in London, as cited by Interfax news agency. "Until it does so, the international community will only increase pressure on it through further peaceful and legitimate sanctions."
A spokesman for EU foreign policy chief Catherine Ashton confirmed that they are still waiting for Iran to "respond to the substantive proposals the High Representative made in her letter of October," Reuters reports.

The last round of comprehensive talks between Iran and the six mediators group, which includes the UK, China, France, Russia, the United States plus Germany, was held in Turkey's port city of Istanbul in January 2011.

The talks, however, ended without resolution.

Iran insists its nuclear program is purely civilian while the West, led by the US and the UK, fears that the Islamic Republic has ambitions to develop atomic weapons.