How to make Iran give up its nuclear program (PART 1)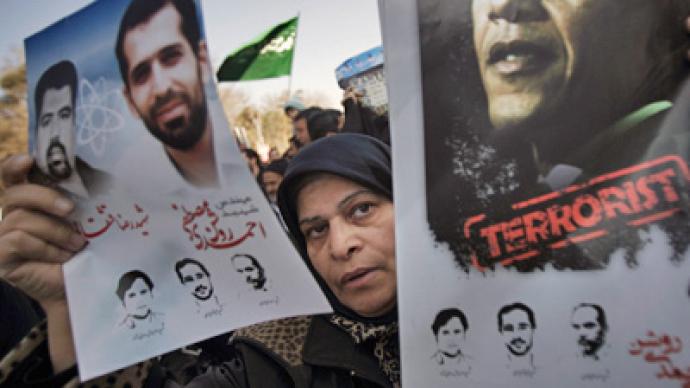 UN sanctions, assassinations, terror attacks and military threats – none of these stopped Iran working on its nuclear program. What is the mood in Iran's scientific community? Are ordinary people scared, or is the pressure bringing consolidation?
'Are you afraid of death?' I ask two Iranian intellectuals. We had been discussing the situation in Iran for two hours. They can't understand why I ask. They are both 30, they make documentaries, travelling across the country and getting to know fellow Iranians. 'Of course,' says Mohseni. 'Why do you ask? Death is the most important test of your life. You have to be prepared for it.''Yes, I am, like all people are,' Mohammed says after thinking for a minute. 'A believer fears death because he is concerned about dying the right way. About standing trial.'The paradox you see in Iran is that most people do not fear death itself so much as the "trial." This is something that evades the hordes of journalists and analysts who talk about scaring the Iranian authorities into giving up their nuclear program.When I say this and ask Mohseni and Mohammed if it is possible to scare Iranians with assassinations and terror attacks, they smile.'The more they pressure us, the stronger we become. Just like any Islamic society and especially Iran. These people do not understand Iranians' Mohseni says.
The phenomenon of praying scientists
His name is Amir and he is almost 50. His field of work is related to the nuclear program. He looks and behaves like a secular man, possessing that western sort of success along with a great sense of humor. If I had not spoken with him about it, I would never have guessed that he is religious. By no means does he show anything off, although one could guess, when he disappears.
Students Seeking Death
Three students of the Sharif University of Technology in Tehran – Amir, Kahashayar and Mehdad – do not produce the impression of devotees exhausted by prayer either. They were present at the funeral of Professor Ahmadi Rushan, killed in January on his way to work. It was decided to make a student film about how the world reacted to the scientist's death. Not for money and not for a place in the sun.- He died the death of a martyr. We are proud of this scientist. We are proud of our science and of our nuclear program. You won't find an Iranian willing for the nuclear program to be halted. And you won't find an Iranian who believes that Iran is pursuing nuclear weapons. What we would like to know is how come our scientists are being killed and nobody even offers their condolences to Iran.
Amir has got many friends from migrant families. They write letters to each other, visit Iran and keep in touch. - The thing is that the Iranian nuclear program has been carried out since the 1970s, but no one seemed to be interested in it until recently. And now there is so much fuss around it. That's strange. Young migrants are also for the Iranian nuclear program, just like us. It looks strange for the Americans that we take pride in our achievements and in our martyrs, but it's clear for the Iranians. Our scientists trust in God. The more of them get killed, the more young people are eager to replace them, Amir says.
I asked him to explain the desire to become a suicide bomber to me. - That's Islam's basic principle. There is life after death. And it is more important than that before death. It depends on what you deserve. But in this life we must work. If there is war in my country, I will sacrifice my life for the sake of my mother and for the sake of my country.Amir explains that Iran is not an aggressor, it poses no threat to anyone and is not making any weapons.- Israel has nuclear weapons. As for us, we do not need them. We never attacked anyone, while the whole world is discussing how to attack us. When Ahmadi Rushan was killed, 333 students in Iran submitted their requests asking to be transferred to the nuclear physics department, which means that 333 Iranians rose because one person had been killed. We are not scared by their threats.
This story continues in PART 2.
Nadezhda Kevorkova, RT
You can share this story on social media: