Iran not to give up its nuclear ambitions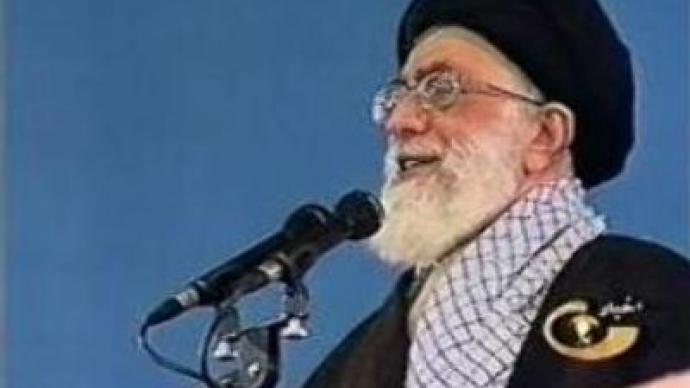 Iran will not be deprived of its nuclear technology, according to the country's Supreme Leader Ayatollah Ali Khamenei. He appeared in public on Monday for the first time, putting an end to the Internet rumours that he had died.
Ayatollah Ali Khamenei appeared before hundreds of supporters on the Shiite Muslim feast of Eid al-Ghadir to deliver a speech.
The leader, who has the last word on all state matters in Iran, including its nuclear programme, spoke out against a background of growing international pressure on the Islamic Republic to give up its nuclear ambitions.
"The Iranian nation surely will not abandon its right and the Iranian officials have no right to deprive the nation of its right,"
the Leader claimed.
The UN Security Council voted last December to impose sanctions if Iran does not stop its uranium enrichment programme. Iran insists that it is for peaceful purposes only, and condemned the action of the SC.
Ayatollah Ali Khamenei's speech was echoed by chants from the crowd shouting
"Nuclear Energy is our obvious right"
and
"Death to America and Israel".
On Sunday, the Iranian Foreign Ministry Spokesman warned of implications if military action is taken against the country.
"Any measure against Iran would not be left without response, and the invaders would soon regret their act,"
he stated.
The spokesman went on to say Iran would continue to co-operate with the International Atomic Energy Agency within the previously agreed framework. However, he added that if new circumstances were created, a decision about future co-operation would be taken based on these.
You can share this story on social media: