Apestronaut: Iran 'successfully sends' monkey into space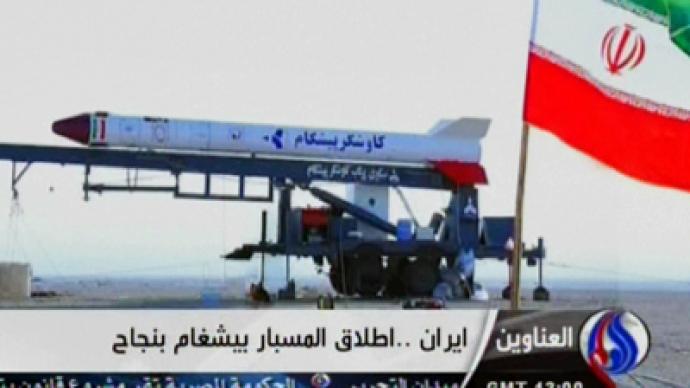 Iran has successfully sent a monkey into space and back as part of its preparations for a manned space flight. The primate was sent up in an Explorer rocket to a height of 120km, according to Al-Alam TV.
"Iran successfully launched a capsule, codenamed Pishgam (Pioneer), containing a monkey and recovered the shipment on the ground intact," the Defense Ministry's aerospace department said in a statement.A previous attempt to send a monkey into space failed in 2011. Tehran did, however, successfully launch a rocket carrying a mouse, a turtle, and multiple worms in 2010.Iran says Monday's mission is in preparation of sending a man into space in the year 2020, but the US and its allies worry that technology from the space program could be used to develop long-range missiles which could potentially be armed with nuclear warheads.Tehran has repeatedly denied allegations that it's using its nuclear facilities to develop atomic weapons.Iran also says it wants to put its own satellites into orbit to monitor natural disasters, improve telecommunications and expand military surveillance in the region. The country has announced several successful launches of satellites in the past, dating back to 2005 in a joint project with Russia.
You can share this story on social media: