US official: N.Korea, Iran obtain high-tech arms materials bypassing sanctions
Published time: 3 May, 2013 18:59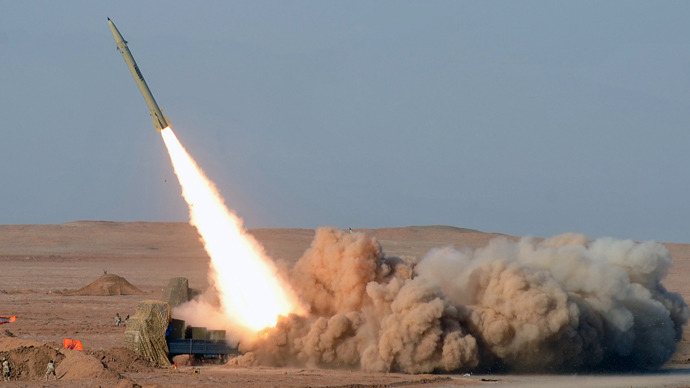 A US top official has accused Iran and North Korea of trying to obtain high-tech materials linked to their armament programs, despite UN sanctions obstructing direct supplies.
"Both Iran and North Korea have developed channels that enable them to continue to export and continue to procure the items they need for their weapons industry," Thomas Countryman, the US's Assistant Secretary for International Security and Nonproliferation, commented at a news briefing.  The statement came after a round of global nuclear talks held in Geneva on Friday.

Countryman stressed that such activity by Iran and North Korea violates UN sanctions that are banning them from the acquisition of nuclear, missile and related high-tech or any other military materials, as well as the export of such items.

The UN tightened sanctions against Pyongyang after North Korea defied international warnings and conducted an underground nuclear bomb test on February 12.

The West has repeatedly insisted that Iran is developing atomic weapons with experts fearing that it could have enriched uranium to a level of 20-percent- enough for a bomb- by the summer. It imposed several rounds of sanctions against Tehran targeting its oil and banking sectors.

North Korea and Iran have cooperated on ballistic missile technology for nearly three decades. However, there have been concerns that both states are also cooperating in the field of missiles and nuclear technology.

Commenting on cooperation between Iran and North Korea in nuclear matters, Countryman told Reuters that "they have contacts."

"We are watching it," he said.

Back in February, following N. Korea's third nuclear test, Iran urged for the destruction of "all weapons of mass destruction and nuclear arms."

However Iran's foreign minister Ali Akbar Salehi also asserted North Korea's right to carry out a nuclear test.

"North Korea, as far as I know, is not signatory to the Non-Proliferation Treaty, so it can afford acting according to its own interests," Salehi told journalists.
Friday Geneva session, chaired by Romania's Ambassador Cornel Feruta, assembled 106 of the 190 nations that are members of the Nuclear Non-Proliferation Treaty, along with five international organizations and 53 non-governmental organizations.

Many of those at talks in Geneva voice their "deep concerns" over "the maintenance of many nuclear weapons on a high alert level." There are also worries "over the continued modernization of nuclear weapons, their delivery systems and related infrastructure," said a chairman's summary of the talks.