Writers warn Netanyahu: 'Don't strike Iran without cabinet approval'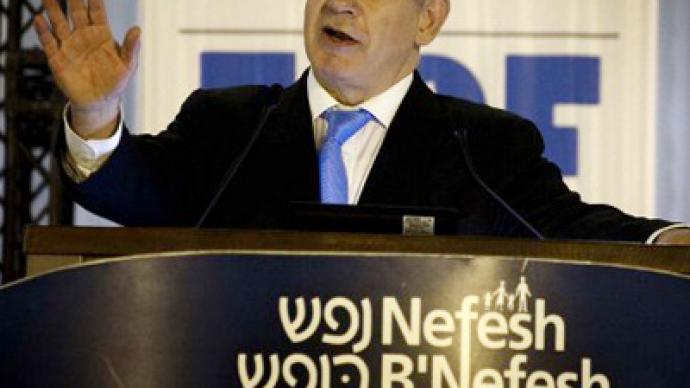 Twenty Israeli writers are planning to send a letter to Israel's Attorney-General on Wednesday, demanding that Benjamin Netanyahu declare he will not initiate military action against Iran without cabinet approval.
The letter will be written directly to Yehuda Weinstein, and threatens legal action if Prime Minister Netanyahu does not commit to a vote in his 30-member cabinet by the end of the week. One of the writers' lawyers, Michael Sfard, has asked the Attorney-General to express to Netanyahu that, "Because an attack on Iran has enormous ramifications for every possible field of activity, whether it be a 'surgical' strike or a comprehensive war, at issue is an act of exactly the type the legislature meant when it determined that only the government can decide upon it."The signatories are demanding a reply by Thursday. If they do not receive one, they plan to petition the High Court of Justice.When asked why the group decided to send a letter instead of starting a petition, attorney Eldad Yaniv told Haaretz News that "This is a serious issue with fateful consequences, not just a subject for another petition."  The letter is the latest move in the debate over whether to attack Iran to prevent it from developing a nuclear weapon.  PM Netanyahu and Defense Minister Ehud Barak are believed to favor a strike on Iran, while former defense officials oppose it. "Barak is advocating for action and the defense establishment is investing billions to prepare for an Israeli military operation," an Israeli official told Ynet News.Barak's position on a potential strike has been met with opposition from Israeli society. Less than a week ago, more than 400 Israelis signed an online petition urging Israel Defense Forces (IDF) pilots not to obey potential orders to bomb Iran.But tensions are also rising in the political world between two of the country's most powerful leaders.Israeli President Shimon Peres showed a display of defiance earlier this month when he said that Israel should not launch an attack on Iran without America's approval. "It's clear to us that we can't do it alone. We can only delay [Iran's progress]. Thus it's clear to us that we need to go together with America," Peres told Israel's Channel Two television.But Obama and Netanyahu remain the two key players in deciding whether Israel will strike Iran. The Obama administration has not ruled out the possibility of using military action against Iran, but says the priority of world powers is the use of diplomacy and sanctions to rein in Tehran's nuclear activity.
You can share this story on social media: