Iran boasts it could wipe out US presence in Middle East in minutes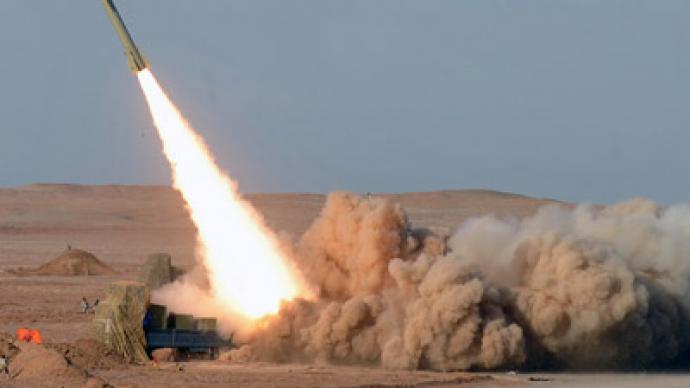 Iran claims it has the capability to destroy US bases "within minutes" after concluding a massive military exercise in which it launched hundreds of missiles.
"[US] bases are all in range of our missiles, and the occupied lands [Israel] are also good targets for us," Amir Ali Haji Zadeh, commander of the elite Revolutionary Guard told the FARS news agency.The three-day Great Prophet 7 training exercise wrapped up on Wednesday. It simulated rapidly releasing batteries of guided missiles and Iran-made drones at mock-ups of US bases.Haji Zadesh claimed that 35 US bases are within the 2,000 km range of Iran's rockets, although the actual number of bases within this area is closer to 10.The aggressive rhetoric comes on the back of a spike in tension between Iran and the US, already locked in a long-running stand-off over Iran's nuclear program. Washington and the EU believe it is aimed at producing nuclear weapons, while Tehran denies the accusations.The United States has recently introduced an embargo on Iranian oil. Worldwide sanctions have reduced Iranian oil export volumes by 40 percent in the past year.In response, earlier this week, Iranian deputies proposed a blockade of the Strait of Hormuz. A fifth of the world's oil passes through the vital but narrow waterway in the Persian Gulf.The US immediately upped its naval presence in the region to ward off Iran.Meanwhile, on-going talks between the sides in Istanbul have so far failed to find a compromise on the Islamic Republic's atomic program.
You can share this story on social media: