Iranian diplomat dies after being shot in Yemen capital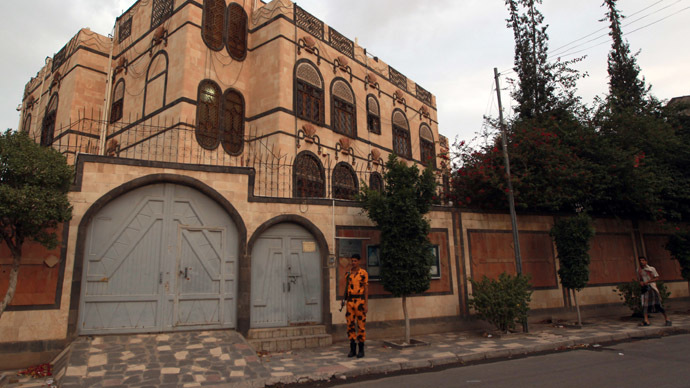 An Iranian diplomat has died of injuries after gunmen fired shots at a car belonging to the Iranian embassy near the ambassador's residence in Yemen's capital, Sanaa, the Iranian Foreign Ministry has confirmed to Fars news agency.
"Unidentified assailants in a van fired on the diplomat three times as he was leaving the ambassador's residence near a shopping center in Hadda," a police source told AFP news agency. Hadda is the main diplomatic district of the Yemeni capital.
"The Iranian diplomat has died of his wounds," the medic at Sanaa's German Modern Hospital said. The source added that the diplomat, identified as Ali Asghar Assadi, had been "hit in the shoulder, abdomen and stomach." The man was taken to the operating theater, then transferred to intensive care where he died an hour and half later.
According to Iranian Foreign Ministry spokeswoman Marzieh Afkham, the diplomat was injured as he resisted the attackers who attempted to kidnap him, Reuters reported earlier.
"We are seriously following up the dimensions of this terrorist action with the relevant Yemeni government officials," Afkham said.
The diplomat was traveling in a car belonging to the Iranian embassy, but the republic's ambassador was not in the car during the assault, security sources said.
The diplomat was in charge of administrative affairs in the embassy, according to AP.
The attackers fled the scene and there was no immediate claim of responsibility for the assault.
Relations between the two countries have been tense over what Yemen calls Iranian interference in its domestic affairs.
Another Iranian diplomat, Nour Ahmad Nikbakht, was abducted by gunmen in Sanaa in July and remains in captivity. According to tribal sources, his kidnappers are members of Al-Qaeda.
You can share this story on social media: