Iran denies boosting uranium enrichment programme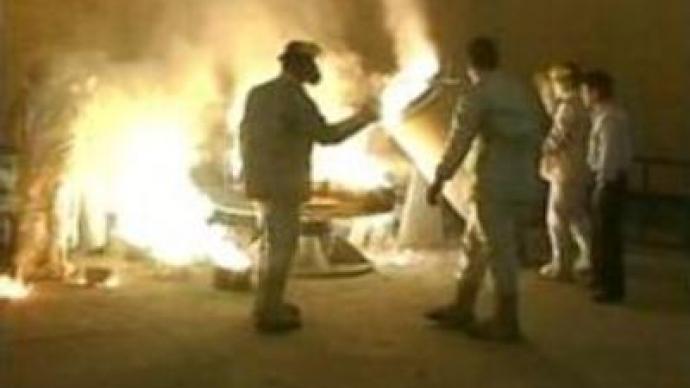 The Iranian nuclear agency has denied installing 3,000 centrifuges in Natanz, Iran's central uranium enrichment facility. This follows a claim made by a top Iranian lawmaker that the country is expending its centrifuge programme.
The new centrifuges could increase Iran's potential to produce nuclear material.The UN Security Council has imposed sanctions against Iran following its failure to halt its nuclear work. Iran says its programme is peaceful and aimed at generating electricity.Meanwhile, Russian Security Council Secretary Igor Ivanov has held talks with the Iranian government. He says, Russia doesn't think force will be the solution to the Iranian nuclear dispute.Mr Ivanov says Russia will complete the Bushehr's nuclear power station this year, and open it in September.The Bushehr facility has been a source of international debate, with the United States and other Western countries raising concerns, that Iran may use the project to develop nuclear weapons.
You can share this story on social media: