Iran calls for peaceful settlement of nuclear issue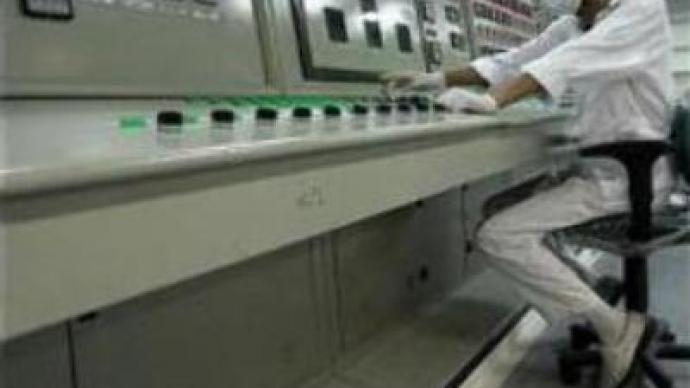 The Iranian Foreign Minister, Manouchehr Mottaki, has called for peaceful negotiations over the country's nuclear research as the UN deadline passes for Iran to halt its uranium enrichment programme.
The UN resolution, adopted in December 2006, imposed sanctions against Iran's nuclear and missiles programmes and paved the way for more action if Iran failed to comply within two months. Manouchehr Mottaki spoke at a news conference in Istanbul, as the UN's International Atomic Energy Agency, or IAEA, is expected to report that Iran has continued to develop its uranium enrichment, defying the 60-day ultimatum. If this is the case, it could trigger harsher U.N. Security Council sanctions against Tehran. Vladimir Sazhin, an analyst at the Institute of Oriental Studies, in his interview to Russia Today said that
'such a hard-line policy of Iran will result in more sanctions by the UN Security Council and they will be harsher'. 'The current rhetoric by Mahmoud Ahmadinejad that he does no care about the sanctions is not true because the economic situation in Iran is rather complicated, and the country cannot develop fast without contacts with outer world. Sanctions applied in the financial sphere, hi-tech, and the petrochemical industry will do considerable damage and result in lower living standard of the Iranians. The sanctions will be hard and painful for Iran,'
the analyst stated. However, Iran has always insisted its nuclear programme is peaceful and is for generating electricity not building weapons.
You can share this story on social media: