Game over: World of Warcraft developer bans Iran users over US sanctions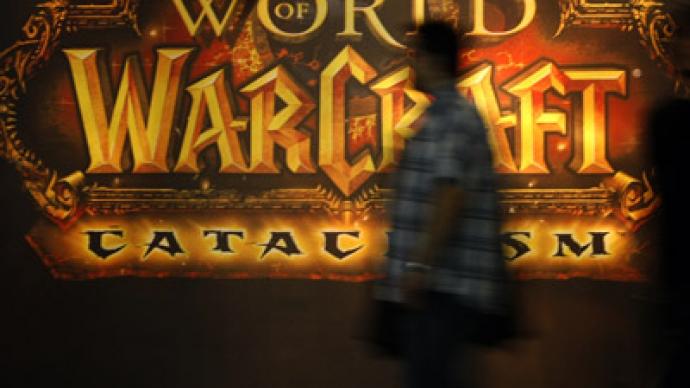 Iranian gamers trying to log on to 'World of Warcraft,' the internationally popular online computer game, discovered that they were banned due to US-led sanctions against the country.
World of Warcraft users began to experience problems accessing the game's servers last week. They initially suspected that the Massively Multiplayer Online Role-Playing Game (MMORPG) had been blocked by the Iranian government – Warcraft developer Blizzard does not officially distribute their software in the country, but the game was playable by users through virtual private networks (VPN). Authorities had reportedly initiated the lockout due to the game's "promoting superstition." Users then began to bombard the Blizzard website with complaints, and received a response: "United States trade restrictions and economic sanction laws prohibit Blizzard from doing business with residents of certain nations, including Iran. Blizzard tightened up its procedures to ensure compliance with these laws, and players connecting from the affected nations are restricted from access to Blizzard games and services."Blizzard also announced on their website that Iranian users won't be receiving any compensation for having their accounts frozen.The Warcraft franchise, created in 1994, has become its own subculture. World of Warcraft boasts more than nine million subscribers around the globe. Players assume the role of a fictional persona, and go on adventures in a fantasy-fiction setting. It is unclear how many Iranian users will be affected by the ban.Blizzard Public Relations Director Rob Hilburger told the AP that the company doesn't divide their users by country for competitive reasons, which is why it's hard to ascertain exact numbers of those affected. He said that the company only lost "a tiny fraction" of its World of Warcraft subscribers due to the ban.The US has been steadily increasing economic sanctions against Iran over its controversial nuclear program, which Tehran insists is intended for civilian, not military, purposes.
You can share this story on social media: