Investigation into Tupolev's crash-landing ongoing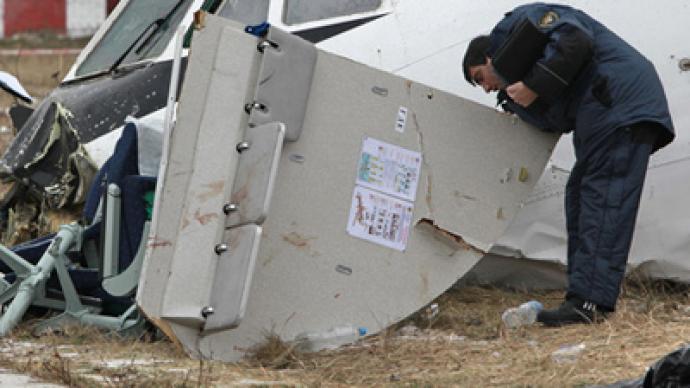 Investigators will soon commence work at Moscow's Domodedovo airport, where a passenger plane made an emergency landing on Saturday.
Investigators are currently examining the images from CCTV footage for clues behind Saturday's accident.They will also be looking for the cockpit voice recorder. Two other black boxes have already been retrieved and are currently being deciphered. Investigators have seized repair logs and jet fuel samples to determine what caused the incident.Initial data suggests the Dagestan Airlines plane suffered engine failure en-route to the southern Russian republic.Over 160 people were on board. Two died and more than 80 were hurt when the plane skidded off the runway and broke up.Pilot error is being investigated as a possible cause.